M&S's Rose Joins Bridgepoint as Investment Adviser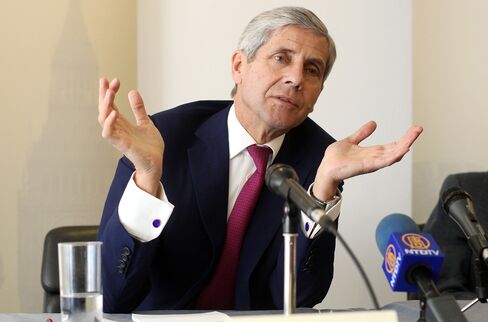 Stuart Rose, former chief executive officer of Marks & Spencer Group Plc, joined Bridgepoint Capital Ltd. to advise the private-equity firm on investments in the retail industry.
Rose, 61, has become a member of the firm's European advisory committee, London-based Bridgepoint said in a statement today. He'll step down as chairman of Britain's biggest clothing retailer in March after retiring as CEO in May of this year.
The executive "has unparalleled experience in the retail world, where Bridgepoint has made substantial investments over the years," Managing Partner William Jackson said in the statement. The firm acquired British crafts retailer HobbyCraft Group Ltd. and French jeweler Histoire d'Or this year.
Private equity firms from Washington-based Carlyle Group to New York-based competitor Clayton, Dubilier & Rice Inc. are hiring executives from industry as they seek to invest some of the $470 billion of capital they raised before the credit crisis. Firms have led $103 billion of takeovers worldwide this year, more than double the $44 billion they logged in the same period a year ago, data compiled by Bloomberg show.
Rose began his retailing career as a Marks & Spencer trainee in 1971, leaving in 1989 to run the home-furnishings division of Debenhams Plc department stores. After becoming chief executive officer of fashion retailer Arcadia Group and food wholesaler Booker Group Plc, he returned to M&S in 2004 to fend off a bid attempt by billionaire Philip Green.
"I am greatly looking forward to working closely with the team and providing consumer insight for their investments," Rose said in today's statement.
Carlyle, the world's second-largest private equity firm, hired Robert Essner, former CEO of drug maker Wyeth, as a senior adviser in April. The same month, Clayton, Dubilier hired Procter & Gamble Co. CEO Alan G. Lafley as a special partner.