EDF's De Rivaz Says First Reactor 'On Track' for 2018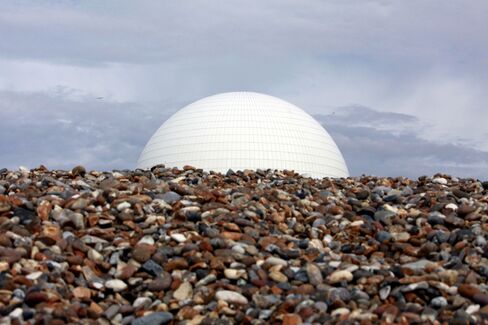 Electricite de France SA, the world's biggest operator of nuclear reactors, remains "on track" to start output at its first new atomic plant in the U.K. in 2018, according to Vincent de Rivaz, the head of its U.K. operations.
The utility, based in Paris, plans to build four reactors at the sites of existing nuclear stations at Hinkley Point in southwest England and at Sizewell in the southeast. It's currently constructing its 59th domestic reactor at Flamanville in Normandy, which has been delayed by as much as two years, while a plant in China is on schedule.
In the U.K., where the company operates eight nuclear reactors after buying British Energy two years ago, EDF is "still on track to meet the overall timetable," of generating electricity from a new reactor in 2018, de Rivaz, chief executive officer of EDF Energy Plc, said today.
"We are beginning to take the key decisions that will pave the way to our multibillion pound investment in the U.K.," he said at a conference in London.
Utilities may spend as much as 6 billion pounds ($9.3 billion) per plant in Britain, Charles Hendry, the country's minister of state for energy, said last month.
The Flamanville delay, which boosted costs by 25 percent to 5 billion euros ($6.4 billion), "allows us to capitalize on what we have learned" and the company is "applying lessons learned" in China, de Rivaz said today.
Hinkley Point, the first of the new plants, will boost the local economy by 100 million pounds every year during construction and employ 5,000 people, de Rivaz said. To date, the company has signed about 50 million pounds worth of contracts, the executive said.
Lars Paulsson in London at lpaulsson@bloomberg.net
Before it's here, it's on the Bloomberg Terminal.
LEARN MORE