BP Tells Analysts Spill Claims May Be Lower Than $20 Billion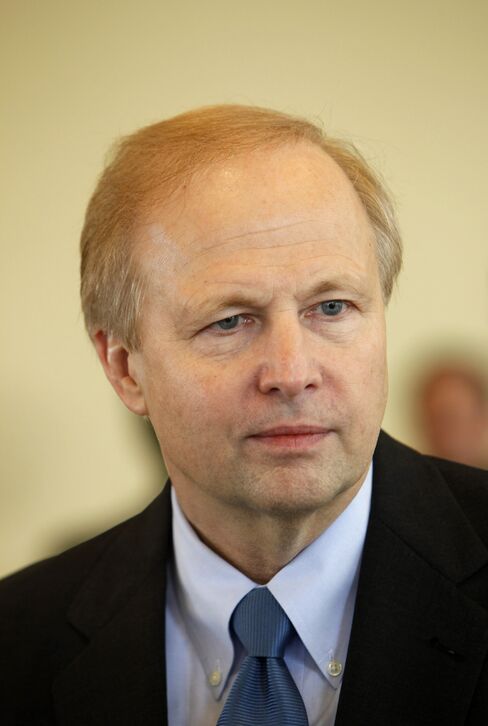 BP Plc, responsible for the largest oil spill in U.S. history, told analysts that legal claims may be lower than the $20 billion it is setting aside for victims of the Gulf of Mexico disaster.
Robert Dudley, who takes over as chief executive officer from Tony Hayward on Oct. 1, said that the $32 billion provision for the spill is still the most reasonable estimate of the total cost, according to Mark C. Fletcher, an analyst at Citigroup Inc. who attended the meeting with Dudley last week.
Dudley said that given current estimates of claims the $20 billion Independent Claim Fund probably exceeds calls, Fletcher wrote in an e-mailed note today. Dudley also told analysts that state claims, which aren't included in the fund, shouldn't be too high, Fletcher said.
BP may resume paying dividends for the fourth quarter of this year after canceling three quarters of payouts to shareholders to free up funds for the spill, though they won't be as much as before the incident, according to Fletcher. Dudley said July 27 that the company won't "rush back into the same dividend philosophy" and didn't indicate whether the company would make a payout for the fourth quarter of 2010.
Toby Odone, a spokesman for BP, said he couldn't confirm Dudley's statements. BP executives regularly meet with investors throughout the year, Odone said.
The company may wait until the first quarter to resume dividends, Sanford C. Bernstein & Co. said today in a separate note. BP will also need to complete the sale of as much as $30 billion of assets over the next 18 months to start making payouts, Bernstein said.
"BP's cashflow position should be just strong enough to support restoration of dividends by the first quarter of 2011, under an $80 a barrel oil price scenario based on estimates," analysts Oswald Clint and Iain Pyle wrote. "This assumes divestments are completed and the spill costs do not climb much above BP's $32.2 billion estimate."
BP is unlikely to sell more assets than announced or break up the company, Bernstein said. The analysts rate BP "market perform," though production growth will probably lag behind peers Royal Dutch Shell Plc and Total SA, according to the note.