BofA May Have to Buy Back $20 Billion in Loans, Insurers Say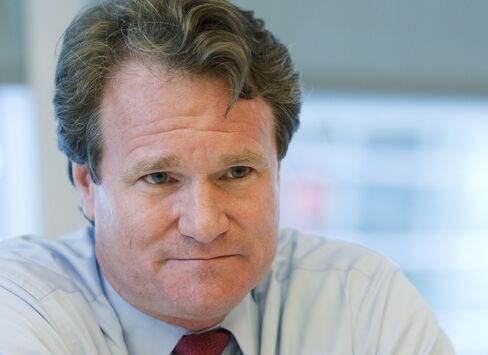 Bank of America Corp., the biggest U.S. lender by assets, should repurchase as much as $20 billion in home loans that were based on wrong or missing information, said a trade group for bond insurers.
More than half of the soured home-equity credit lines and residential mortgages created from 2005 through 2007 that insurers examined should be bought back, the Association of Financial Guaranty Insurers said in a Sept. 2 letter to Bank of America Chief Executive Officer Brian T. Moynihan. Ambac Financial Group Inc. and Assured Guaranty Ltd. are members, and the group said repurchases may total $10 billion to $20 billion.
Banks are dealing with demands for repurchases from buyers and insurers of mortgage securities who say that the loans were created with false, misleading or missing data. Repurchases have already cost the four biggest U.S. lenders $9.8 billion, according to Credit Suisse Group AG. Bank of America has said it faces $11.1 billion of unresolved claims, which it reviews on a "loan-by-loan" basis.
"This defensive posture will soon prove ineffective in shielding Bank of America from the financial, accounting, legal and other implications of its massive obligations to our industry members," Teresa Casey, executive director of AFGI, said in the letter.
Bank of America declined to comment on the letter, said Jerry Dubrowski, a spokesman for the Charlotte, North Carolina- based firm. The lender hasn't yet responded to the insurer group, Casey said yesterday in a telephone interview.
Manageable Demands
Moynihan told an investor conference in San Francisco yesterday that buyback demands are manageable, and that his goal is to resolve legal issues as quickly as possible.
Bank of America acquired Countrywide Financial Corp., once the biggest U.S. mortgage lender, in July 2008 after the target faced bankruptcy amid payment defaults and foreclosures. Insurers have also requested files on about $9.8 billion of loans that hadn't triggered buyback claims as of June 30, according to Bank of America's quarterly report.
The New York Insurance Department was aware of the AFGI letter and is reviewing the issue because buybacks "will materially impact the financial condition of the insurers we regulate," Michael Moriarty, New York Insurance Department deputy superintendent, said in an e-mail.
Insurers are negotiating repurchases and suing firms including Bank of America as they seek to recover from losses on mortgage-security guarantees. Bank of America has described the disputes over mortgage repurchases as a battle, while Dominic Frederico, CEO of Assured Guaranty, said last month that settlement talks with BofA were "like Chinese water torture."
Intervention
"We've been pushing for regulatory intervention both in the insurance level and in the banking level," Frederico said.
AFGI is urging Bank of America to report the "full magnitude of its liability" to the bond insurers in filings, according to the letter, which was also sent to the bank's auditor, PricewaterhouseCoopers LLP. The bank's year-end audit may "put increasing pressure on accounting and disclosure obligations surrounding this liability," Casey wrote.
Fannie Mae and Freddie Mac are among firms seeking to force banks to take back defective mortgages, especially those written during the peak of the housing boom, after defaults helped push the two federally backed firms and some insurers to the brink of collapse.
Compass Point Research and Trading LLC predicted that 11 U.S. lenders could incur losses ranging from $55.3 billion to $179.2 billion. The estimate was made by Chris Gamaitoni, a former senior financial analyst at Fannie Mae.
Invalid Claims
Banks manage to repel about half of the buyback claims they receive by showing they're invalid, according to Moshe Orenbuch, the Credit Suisse analyst who tabulated the bank's losses from 2008 through the second quarter of this year. The banks probably have adequate reserves, Orenbuch said in his report last month.
It's unlikely that "a valid defect exists for every loan repurchase request," Bank of America said in its second-quarter regulatory filing. Even if claims are valid, losses probably would be less than the full value of the loans because the underlying real estate acts as collateral, the filing said.
"The resolution mechanism for disputes with the private insurers is a lot less developed" than with Fannie Mae and Freddie Mac, said Chris Kotowski, an analyst at Oppenheimer & Co. "There is a team of highly paid lawyers on all ends of this correspondence doing the kind of jousting that they do, hoping to draw the opponent into some legal faux pas."