Hedge Fund Oil Bulls Return on Recovery Signs: Energy Markets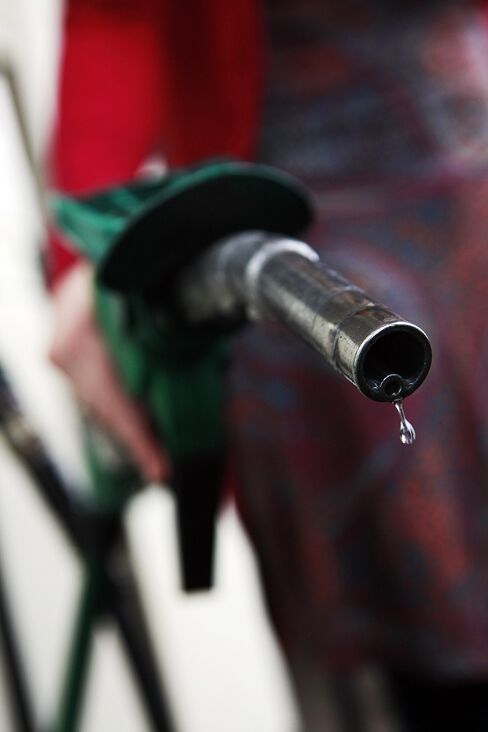 Hedge funds and other large speculators raised bets on gains in oil prices for the first time in five weeks on renewed signs the U.S. economy is recovering from the worst recession since the 1930s.
Net-long positions on the New York Mercantile Exchange climbed 8 percent in the week ended Sept. 7, the first increase since the seven days ended Aug. 3, according to the weekly Commitments of Traders report from the Commodity Futures Trading Commission. The price of crude advanced 2.5 percent on the Nymex last week, the most since July.
Private payrolls excluding government jobs rose by 67,000 in August after a revised 107,000 gain in July that was more than estimated, the Labor Department said in a Sept. 3 report. Pending home sales increased an unexpected 5.2 percent in July, the National Association of Realtors said on Sept 2.
"Positive housing data came out, along with lower initial jobless claims," said Hamza Khan, an analyst at the Schork Group in Villanova, Pennsylvania. A decline in stockpiles also "bodes well for demand because it shows traders are willing to take oil out of storage and send it to refiners," he said.
Supplies in Cushing, Oklahoma, the delivery point of the Nymex futures contract, have fallen for five straight weeks, declining 6 percent since the end of July to 35.5 million barrels, according to the Department of Energy.
Above $77
Crude for October delivery rose 74 cents, or 1 percent, to $77.19 a barrel on the Nymex, the highest settlement since Aug. 11. It advanced $2.20 on Sept. 10, the most in six weeks, after a pipeline carrying Canadian crude to refineries in the Midwest was closed due to a leak. Houston-based Enbridge Energy Partners LP has no estimate for when the line will open.
Oil has dropped 2.7 percent this year on speculation that the U.S. economy may slip back into a recession. Crude in New York traded at $64.24 on May 20, the lowest level since July 30, 2009, amid concern Europe's sovereign-debt crisis would curb global growth. Prices have increased 19 percent since then.
Net-long positions among hedge funds and other large speculators in crude oil futures and options combined on the Nymex rose 6,262 to 84,957 for the seven days ended Sept. 7, according to the CFTC data. Speculators have pared bullish bets on oil by 37 percent since the start of August, when crude traded above $80 a barrel on the Nymex.
'Short Covering'
Open interest in crude futures, the total number of contracts that have not been closed, liquidated or delivered, rose to 1.35 million on Sept. 3, the highest number since June. More than 1 million contracts changed hands on Sept. 10, the first time since May that volume topped 1 million.
"The open interest is much higher this week, which implies that the rally probably has legs," Khan said.
Traders may not be as bullish on oil prices as the net position indicates, said Tim Evans, an analyst at Citi Futures Perspective in New York.
"The money managers were net buyers but they did it by covering shorts," Evans said. Hedge funds may have been buying back wagers that prices would fall before the three-day weekend and the Sept. 6 U.S. Labor Day holiday, he said.
Traders also increased net-long positions in heating oil, natural gas and gasoline, the CFTC data showed. Net-long positions in heating oil futures and options combined climbed 10,865 to 8,764. Hedge funds and other large speculators had been net short on heating oil since the week ended Aug. 24.
Gasoline Longs
Managed money also switched to net long on gasoline. Bets prices would fall outnumbered those they would rise in the week ended Aug. 31 for the first time in almost four years. Net-long positions grew by 7,163 futures and options combined to 5,994 last week, the report showed.
Net-long positions in futures and options combined in four natural-gas contracts climbed by 1,613, or 3 percent, to 54,690.5 futures equivalents Sept. 7, the first increase in five weeks, the CFTC data showed.
The measure of natural-gas net longs includes an index of four contracts adjusted to futures equivalents: Nymex natural gas futures, Nymex Henry Hub Swaps, Nymex Henry Hub Penultimate Swaps and ICE Henry Hub Swaps. Henry Hub, in Erath, Louisiana, is the delivery point for the Nymex futures, a benchmark price for the fuel.
The CFTC publishes aggregate numbers every Friday for long and short positions for speculators such as hedge funds and institutional investors, as well as commercial companies that buy or sell futures to protect against price moves.
Before it's here, it's on the Bloomberg Terminal.
LEARN MORE