Harvard Said to End Talks to Sell Real Estate to China Fund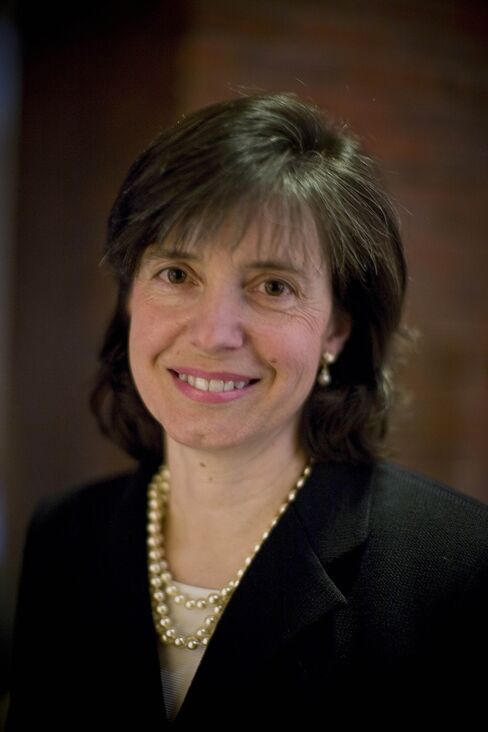 Harvard University, the world's richest school, is no longer pursuing a sale of real estate stakes after talks with China's sovereign wealth fund collapsed, according to a person briefed on the matter.
The school and China Investment Corp., a $300 billion fund that manages part of the nation's foreign-exchange reserves, had been discussing a sale of several hundred million dollars in holdings, said the person, who asked not to be identified because the talks weren't public. John Longbrake, a Harvard spokesman, declined to comment. A CIC spokeswoman in Beijing, who asked not to be identified citing company policy, declined to comment.
Harvard's property investments missed their benchmark in the year ended June 30 as real estate values fell. Under Jane Mendillo, chief executive officer at Harvard Management Co. in Boston, the fund rose 11 percent in the past year to $27.4 billion, the school said yesterday in a report. Mendillo, 51, who took over in July 2008, has made the fund more liquid, cut the ranks of outside managers by 20 percent and reduced real estate and private-equity commitments by almost half.
"There are some very interesting opportunities in real estate at the moment and will be over the next year or year and a half," said William T. Spitz, co-founder of Diversified Trust in Nashville, Tennessee, which manages $3.5 billion for small endowments and wealthy clients. "I don't think this is the time to abandon real estate," said Spitz, who ran the endowment of Vanderbilt University in Nashville for 23 years.
Harvard's endowment had been taking offers on part of its $5 billion real estate portfolio and would have retained interests in any funds it sold, a person with knowledge of that plan said in February.
Real Assets
The university, whose investments plunged 27 percent in the year ended June 2009, said its holdings lagged behind a benchmark of institutional funds in the latest period because of losses in real estate. Institutional funds, including public and corporate pensions, endowments and foundations, returned a median of 13 percent, according to Wilshire Associates, a consulting firm in Santa Monica, California. The firm's Trust Universe Comparison Service tracks 1,300 funds and $3 trillion in assets.
Harvard's real assets, which comprise property, commodities and natural resources such as timberland, fell 2.7 percent, making the category the endowment's worst-performer for the second year in a row.
The university hired Daniel Cummings as managing director of its real estate group in April 2009. Real assets lost 38 percent in fiscal 2009, compared with the category's benchmark index decline of 39 percent. Under Cummings, the fund has made several investments outside of the traditional limited-partnership fund structure, Mendillo wrote in yesterday's annual report.
Long-Term Performance
Harvard Management measures its performance against a theoretical "policy portfolio" benchmark that it says reflects the most appropriate mix of assets for the university. The endowment beat the 9.4 percent gain by the gauge in the past year. It averaged returns of 4.7 percent, 7 percent and 12 percent in the past five, 10 and 20 years, outperforming the Wilshire and policy portfolio benchmarks, the report said.
The endowment topped its internal benchmarks in most asset classes in the year ended in June. Both private and public equities rose 16 percent. Absolute-return investments, which include hedge funds, climbed 15 percent, while fixed income gained 8.5 percent. Real assets fell less than the internal benchmark's 4.7 percent loss. Sub-categories including emerging-market equities and high-yield bonds rose less than benchmarks.
Harvard Management targets 23 percent of the endowment to real assets, more than five times the allocation in the Wilshire universe, driving the fund's underperformance in the past year.
Seeking an Edge
The endowment is devoting more money to investments where it has "good long-term experience and where we have competitive strength," Mendillo said in the report, citing natural resources and fixed-income trading. The fund is starting to restructure its property holdings, she said.
"We are increasingly confident that we can develop an edge in real estate and commodities, taking a few pages from the books we've developed around timberland investing and internal trading," Mendillo wrote.
Harvard fired workers, sold $2.5 billion in bonds and delayed construction projects after the bankruptcy of Lehman Brothers Holdings Inc. in September 2008 crippled financial markets and left the 374-year-old university short of cash.
It was the first loss in seven years and the biggest in four decades for the endowment, whose earnings helped pay for new professors, expanded financial aid and campus construction. The $10.1 billion investment decline means Harvard lost more money in one year than all but the six biggest U.S. universities had in their funds as of June 30, 2008.
Mendillo was a fund manager at Harvard for 15 years before leaving in 2002 to build Wellesley College's investment office. She returned as head of Harvard Management after Mohamed El-Erian resigned in September 2007 to become CEO of Pacific Investment Management Co., a bond manager based in Newport Beach, California. El-Erian in February 2006 had succeeded Jack Meyer, the endowment chief of 15 years, whose staff compensation was criticized by Harvard alumni.
Before it's here, it's on the Bloomberg Terminal.
LEARN MORE