Highway Deaths Decline 9.7% to 60-Year Low, U.S. Says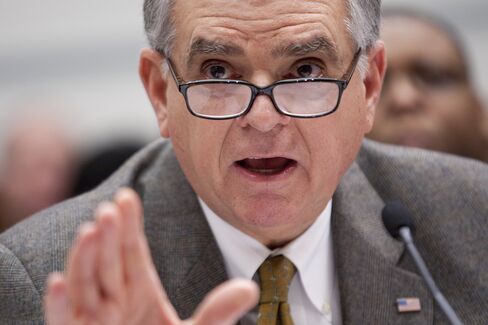 The number of people killed on U.S. highways fell last year to the lowest since 1950, the Transportation Department said in crediting the slumping economy, seat-belt use and campaigns to combat impaired driving.
Fatalities in vehicle crashes in 2009 declined 9.7 percent to 33,808 from a year earlier, the National Highway Traffic Safety Administration said today in a statement. People injured in crashes fell 5.5 percent to 2.21 million. Total miles driven rose 0.2 percent from 2008, the department said.
"Traffic fatalities and injuries are the lowest since the first year we started counting more than six decades ago," Transportation Secretary Ray LaHood said today at a press conference in Washington. "Almost 34,000 deaths on our roads is still unacceptable. While we've come a long way, we have a long distance yet to travel."
The fatality rate fell to 1.13 deaths per 100 million vehicle miles traveled in 2009, compared with 1.26 deaths for 2008, the agency said. Deaths declined in all types of vehicles, including motorcycles that had posted increases for 11 consecutive years.
The slumping U.S. economy may have played a role in the decline because fewer people are going out for entertainment in the evening, a higher-risk time of day for crashes, LaHood said.
"So when the economy rebounds, will fatalities and injuries rebound?" he said. "They may."
LaHood also credited safer cars and roadways for the declines.
"The way to drive safely is not drink and drive, buckle up, put your cell phone in the glove compartment, put your BlackBerry in the glove compartment," said LaHood, who will hold a second summit on distracted driving next week in Washington. "Personal responsibility is part of driving an automotive safely."