Sotheby's Ruprecht Stands to Earn $8 Million a Year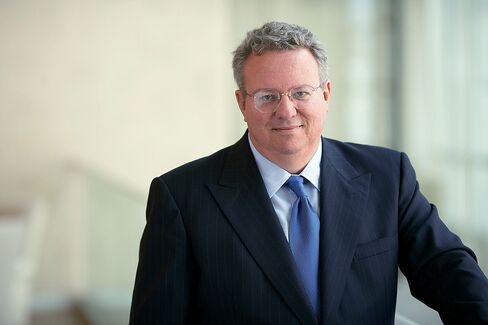 Sotheby's Chief Executive William Ruprecht stands to earn as much as $32 million through 2014 should the auction house's business continue to improve.
The terms were detailed in a new contract that Sotheby's and 54-year-old Ruprecht agreed to last week, according to a Securities and Exchange Commission filing. It extends his employment, which was to expire in March 2011, to Aug. 31, 2014. His potential $8 million a year includes cash and stock, "contingent upon the attainment of performance goals," said Sotheby's, which has its main sale rooms in New York.
"If he gets $8 million our shareholders will be very happy," Sotheby's Chairman Michael I. Sovern said in an interview. "He only gets that if the company does very well."
Auction houses started reviewing costs as the art market shrank after the collapse of Lehman Brothers Holdings Inc. Ruprecht took a one-third pay cut in his package last year, to $2.4 million, as Sotheby's cut staff and lost $6.5 million, its worst result since 2003. On Aug.5, it reported that second-quarter earnings were seven times that of a year earlier as the art market recovered.
Effective Sept. 1, the contract leaves Ruprecht's basic salary unchanged at $700,000. He's to be paid an "annual target bonus" of $1.4 million cash, with a maximum $2.8 million depending on "performance and other metrics" set by the company's compensation committee. In addition, Sotheby's will grant him "performance share units" worth $3.5 million to $4.5 million that vest over time, also contingent on performance.
Sovern said neither the cash bonus nor performance shares is guaranteed.
Shares Double
The shares have almost doubled in the past year. Closing yesterday at $29.14, they remain about half their Oct. 10, 2007, peak of $57.64.
Sovern said Ruprecht has "a wonderful strategic sense," navigating well in good times and bad. He points out that Ruprecht purged employees twice -- last year and after he took over in 2000, following a price-fixing scandal.
"To cut a significant fraction of the workforce without damaging operations and morale, that's very hard," Sovern said. "He's done it twice, with enormous success."
"This is a very high-performance group," Sovern said. "You don't get that level of performance from people who are demoralized."
Ruprecht's best-paid year was for 2007, when the company earned a profit of $213 million and his pay was listed at $10.3 million. Sovern said that Ruprecht did not receive all $10.3 million because shares later fell.
The new contract reduces perks. For example, the executive will get an "automobile allowance" of $25,000. In 2009, Sotheby's spent $143,000 on Ruprecht's car and driver and associated taxes. He'll no longer be reimbursed for taxes on perks, known as "gross-ups."
"Gross-ups have gotten a bad name among shareholder activists," Sovern said. "We saw no reason to excite people's hostility."
In return for the cut in perks, Ruprecht is to receive a onetime payment of $250,000, the filing said.
Before it's here, it's on the Bloomberg Terminal.
LEARN MORE