U.S. Retail Space Availability to Drop in 2011, CB Richard Says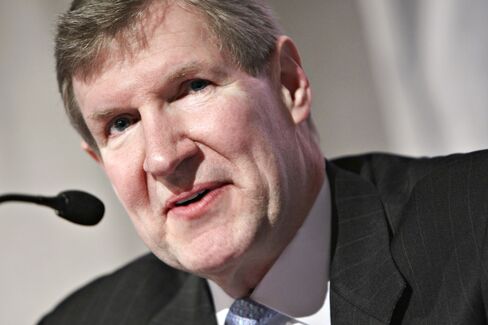 Sept. 8 (Bloomberg) -- Space available for lease at U.S. local retail centers will decline next year for the first time since 2005 as consumer spending rises, according to commercial broker CB Richard Ellis Group Inc.
The availability rate, which refers to space being actively marketed and ready for tenant construction in a year, will fall to 12.8 percent for neighborhood and community shopping centers at the end of 2011 from a peak of 13.2 percent in the second half of this year, according to a forecast from CBRE Econometric Advisors, a unit of Los Angeles-based CB Richard Ellis.
"It's going to be a slow and steady recovery over the next several years," Abigail Marks, an economist at CBRE Econometric Advisors, said in a telephone interview. "It's all about sentiment and really starting to see the economy recover at a consistent pace."
Purchases at U.S. retailers climbed 0.4 percent in July, figures from the Commerce Department showed on Aug. 13. National chains that rent space from Kimco Realty Corp., the biggest U.S. owner of community shopping centers, have "selectively resumed their expansion strategies," David Henry, the company's chief executive officer, said on a July 28 conference call.
The availability rate at shopping centers started rising in 2006, CBRE Econometric Advisors said. That increase coincided with a surge in home loan defaults, which gained 20 percent in 2006 from a year earlier, according to the Mortgage Bankers Association. Demand for retail space fell as rising unemployment slowed consumer spending and retailers including Circuit City Stores Inc. filed for bankruptcy.
Rising Delinquencies
Delinquencies on loans backed by retail properties and sold in commercial mortgage-backed securities rose to 6.5 percent in July from 3.2 percent a year earlier, according to a report by Moody's Investors Service on Aug. 12.
Consumer spending, which accounts for 70 percent of the U.S. economy, is being held back by an unemployment rate close to a 26-year high. The jobless rate rose to 9.6 percent last month from 9.5 percent in July, the Labor Department said on Sept. 3.
The availability rate at community and neighborhood shopping centers was 13.1 percent in the second quarter, up from 12.2 percent in the same period a year earlier, according to Boston-based CBRE Econometric Advisors. The rate probably will fall to 12.1 percent at the end of 2012, the research and consulting group said.
Rents in 2012
Rents may not rise at neighborhood and community retail centers before 2012, Marks said.
Neighborhood shopping centers tend to be 30,000 to 150,000 square feet (2,800 to 14,000 square meters) and are home mainly to convenience retailers. Community shopping centers are 100,000 to 350,000 square feet and may include a discount department, home-improvement or grocery store, according to the International Council of Shopping Centers, a New York-based trade group.
The 16-member Bloomberg Real Estate Investment Trust Shopping Center Index rose 14 percent this year through yesterday, compared with a 17 percent gain in the Bloomberg REIT Index.
To contact the reporter on this story: Brian Louis in Chicago at blouis1@bloomberg.net.
To contact the editor responsible for this story: Kara Wetzel at kwetzel@bloomberg.net.