Carlyle Founder Gives Chicago Law School $10 Million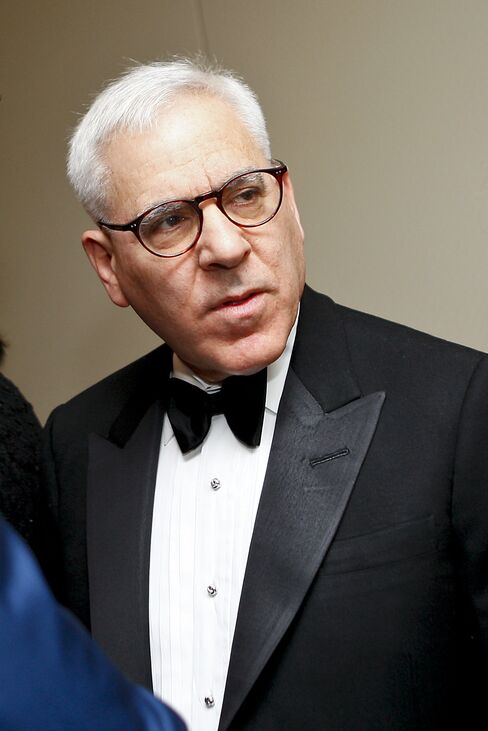 David M. Rubenstein, co-founder of Carlyle Group Inc., the private equity firm, donated $10 million to the University of Chicago Law School for 60 scholarships.
The gift, the largest from an individual in the law school's 108-year history, will pay the full tuition for 20 students from each entering class during a three-year period, the university said today in a statement on its website.
Rubenstein, 61, is a trustee of the University of Chicago and a 1973 graduate of the law school, which he attended on a scholarship, according to the statement. The donation will enable the law school to compete for students with Harvard University, in Cambridge, Massachusetts, and Yale University, in New Haven, Connecticut, said Dean Michael Schill. The grants will be awarded on the basis of academic merit, not financial need, Schill said.
"In terms of quality, we know that Harvard and Yale are our peer institutions," Schill said. "In terms of financial ability, when you look at their endowments, you're talking about orders of magnitude in difference."
Chicago's law school endowment was $263 million on June 30, Schill said in an e-mail. Harvard Law School's endowment was $1.36 billion as of June 30, 2009, according to the university's annual report.
'Major Commitment'
Rubenstein's gift will be spent in full instead of being added to the endowment, so that it has an immediate effect and spurs other donations from graduates, Schill said.
"It's sending out a message to our alumni that one of our own is making a major commitment to the law school and they should, too," Schill said.
Rubenstein is a managing director of Washington-based Carlyle Group. The closely held company managed $90.6 billion of assets as of June 30, according to its website.
The University of Chicago Law School opened in 1902. Graduates include U.S. Senator Amy Klobuchar, a Democrat from Minnesota; former U.S. Attorney General John Ashcroft, and Robert Bork, a retired federal judge, whose nomination for the U.S. Supreme Court by then-President Ronald Reagan was rejected by the Senate in 1987.
President Barack Obama taught at the law school from 1992 to 2004.
Before it's here, it's on the Bloomberg Terminal.
LEARN MORE