Aston Villa Hires Gerard Houllier as Manager to Replace O'Neill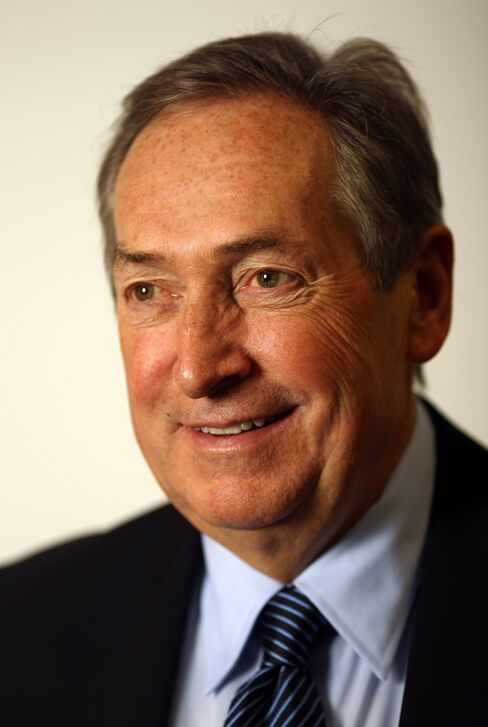 Gerard Houllier, who coached Liverpool to the F.A. Cup, League Cup and UEFA Cup soccer titles in 2001, was appointed as Aston Villa manager.
The hiring of Houllier, who had been working as the French Football Federation's technical director since 2007, ends a monthlong search for a new manager following Martin O'Neill's surprise resignation Aug. 9. The club didn't specify the length of Houllier's contract in a statement on its website last night.
"He stands out as a football man who understands the ethos of our club and shares our core values," Paul Faulkner, Villa's chief executive officer, said in the statement.
Houllier, a 63-year-old Frenchman, becomes Villa's second manager from outside the U.K. or Ireland, following Slovakian Jozef Venglos's season-long spell 20 years ago. His first game will be the Sept. 13 Premier League match at Stoke.
Villa is fourth in the standings, having won two of its opening three games even after losing O'Neill five days before the season started and then selling England midfielder James Milner to Manchester City. Reserve team coach Kevin McDonald had been in charge of the senior squad on a caretaker basis.
U.K. media reports said O'Neill's departure after four years was linked to a dispute with owner Randy Lerner over whether he could use the funds from Milner's sale to strengthen his squad.
Under O'Neill, the seven-time English champion qualified for Europe's second-tier Europa League for three straight years and last season was a League Cup finalist. It was eliminated from this season's Europa League two weeks ago.
U.S. coach Bob Bradley was linked with the Villa job before agreeing to a new contract with the national team last week.
Return to England
Houllier returns to England's elite division after his six-year spell as Liverpool manager ended in 2004. As well as winning a treble of trophies in 2001, he guided the Reds to second place in the Premier League the following season.
Houllier said it had been a "very difficult decision" to leave his post at the French Football Federation, a job he also held when France won the 1998 World Cup.
"I could not turn down the opportunity to manage a club whose approach, both on and off the pitch, I have long admired," Houllier said. "This is a tremendous challenge and one I am very much looking forward to taking on."
Houllier, a former schoolteacher, has also coached French clubs Lens, Paris Saint-Germain and Lyon during a managerial career that began in 1973.
After leaving Liverpool, he managed Lyon between 2005 and 2007 and guided the team to two French championships.
"Two of the key qualities which we identified as being of crucial importance in our search for the new manager were experience of managing in the Premier League and a strategy for building on the existing strengths in our current squad," added Faulkner. "Gerard Houllier comfortably satisfies these criteria."