Apple IPhone Design Flaw May Cap Sales, Analyst Says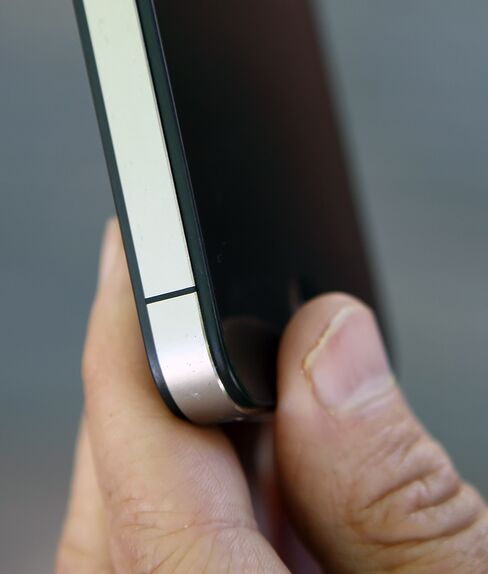 Apple Inc.'s antenna design for the iPhone 4, the newest smartphone in its lineup, may be holding back sales of the device, according to a Piper Jaffray Cos. report released today.
Apple, the largest technology company by market value, may lose as much as 20 percent of its potential sales in the U.S. because customers are concerned about the antenna design's effect on signal strength, Gene Munster, an analyst at Piper Jaffray in Minneapolis, said in the report.
The analysis is based on a Piper Jaffray survey of 258 mobile-phone users in Minneapolis last month. About two-thirds of the people surveyed said they were aware of the antenna design, and 20 percent of those said it affected their decision to buy the phone.
The lost sales may cost Apple as much as 11 cents a share in the quarter ending this month, Munster said.
Natalie Kerris, a spokeswoman for Cupertino, California-based Apple, declined to comment.
Apple's ties to AT&T Inc., the exclusive U.S. iPhone carrier, may be an even bigger drag on sales, Munster wrote. For every person surveyed who cited the antenna issue, three complained that the iPhone isn't available from Verizon Wireless, he said.
"The lack of an iPhone on Verizon is holding sales back by about three times more than the antenna issue," Munster wrote. Verizon Wireless, the largest U.S. mobile-phone company, will start selling the iPhone next year, two people familiar with the plans said in June.
Next Year, Verizon
Munster said he expects the iPhone to be available from Verizon Wireless, owned by Verizon Communications Inc. and Vodafone Group Plc, by the middle of 2011.
Apple Chief Executive Officer Steve Jobs held a news conference on July 16 and promised customers free phone cases in response to criticism that the iPhone 4 loses signal strength when held a certain way. The issue caused Consumer Reports magazine to withhold its recommendation for the phone.
Apple gained $5.11, or 2 percent, to $262.92 in Nasdaq Stock Market trading at 4 p.m. New York time. The shares have advanced 25 percent this year.
Apple will sell about 11 million iPhones worldwide in the quarter that ends this month, Munster said. About 4.4 million of those will be sold in the U.S.
Before it's here, it's on the Bloomberg Terminal.
LEARN MORE