Maersk Expects Slowing Demand to Prompt Decline in Box Capacity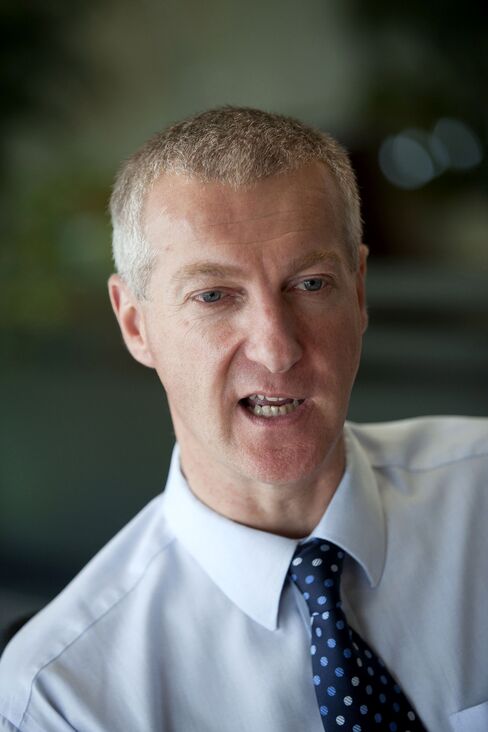 Maersk Line, the world's largest container vessel operator, said the global shipping industry may have to cut box cargo capacity from the fourth quarter as demand growth slows at U.S. and European retailers.
Demand for shipments in "the fourth quarter might be a bit softer, and certainly after Chinese New Year it'll be quiet again," Tim Smith, chief executive officer for the Copenhagen- based shipping line's North Asia region, said in an interview in Hong Kong yesterday. "We need to be careful during those periods and maybe that's when it's time for us to take some capacity out."
A.P. Moeller-Maersk returned to profit in the first half after cutting costs and adding capacity in Asia where economic growth spurred demand. U.S. and European retailers may start to expand stockpiles more slowly after rebuilding inventories to meet rising demand for Asian-made toys, clothing and furniture, Smith said.
The parent company lifted its full-year earnings forecast last month as demand helped push up freight rates. Fees to carry containers are "pretty much back to where we were before" the slowdown in 2008, Smith said.
A larger-than-expected jump in shipping demand in the second and third quarters prompted lines to deploy idled vessels to relocate empty containers and impose extra surcharges to offset the costs.
Agility Needed
"We just need to be as agile as we can and try and keep a close check on how demand and supply is keeping up," Smith said.
The shipping market contracted in 2009 for the first time since containerization became globalized in the 1970s, even as capacity grew with new ships, ordered in previous years, coming into service. Maersk Line lost a record $2.09 billion last year.
"Rates will likely stabilize next year, and there will still be demand growth," Jack Xu, an analyst at Sinopac Securities Asia Ltd. in Shanghai, said in a phone interview today.
Container lines can impose peak-season levies from around the middle of the year to benefit from European and U.S. retailers stocking up for the back-to-school and holiday- shopping periods.
Shipping lines including Maersk haven't seen a "very pronounced" peak season this year after the earlier surge in demand, Smith said.
Container volumes on Asia-U.S. routes rose about 13 percent from a year earlier to 1.27 million 40-foot boxes in the first quarter, according to the Transpacific Stabilization Agreement, a shipping group.
Before it's here, it's on the Bloomberg Terminal.
LEARN MORE