J.C. Flowers, Other EBS Bidders Said to Weigh More Irish Buys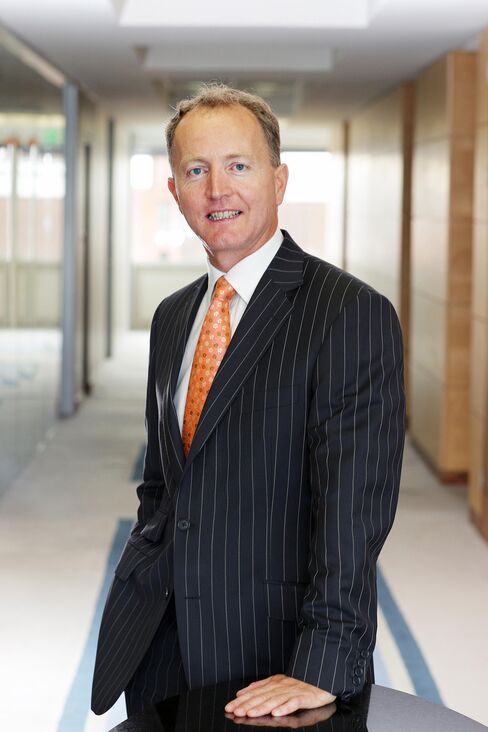 J.C. Flowers & Co. and three other bidders for Ireland's EBS Building Society may buy and merge several lenders to create a new competitor to the country's biggest banks, two people familiar with the situation said.
J.C. Flowers., the U.S. buyout firm, Dublin-based Cardinal Asset Management, backed by U.S. private equity firm Carlyle Group, and Doughty Hanson & Co. are vying with Irish Life & Permanent Plc to take control of EBS, said the people who declined to be identified because the accord is not complete.
Each of the bidders said in talks that they plan to merge EBS, the country's biggest customer-owned lender, with other building societies. That would create a new rival to Bank of Ireland Plc and Allied Irish Banks Plc, the country's biggest lenders. Irish Life & Permanent Chief Executive Officer Kevin Murphy said on Aug. 31 that the sale of ICS, Bank of Ireland building society, and Irish Nationwide Building Society as well as EBS may be "strategic opportunities."
EBS and the National Treasury Management Agency, which is overseeing the sale, will probably select a preferred bidder or two short-listed bidders next week, according to one of the people.
Doughty Hanson, which trailed the other three EBS bidders following second-round bids on Aug. 20, improved its offer last week, the person said.
Three of the bidders, including Irish Life, want a co-ownership deal with Ireland's government for EBS, according to one of the people. One of the candidates is offering to take 100 percent equity ownership of EBS, with the government holding preference shares in the building society, the person said.
Richard Campbell, Doughty Hanson spokesman, and a J.C. Flowers spokesman declined to comment, while Gerry O'Sullivan, a spokesman for EBS, was not immediately available for comment. Telephone calls to Nick Corcoran and Nigel McDermott at Cardinal Asset Management's office in Dublin weren't immediately returned.
Before it's here, it's on the Bloomberg Terminal.
LEARN MORE