Cisco, Westcon to Pay $48 Million for Overbilling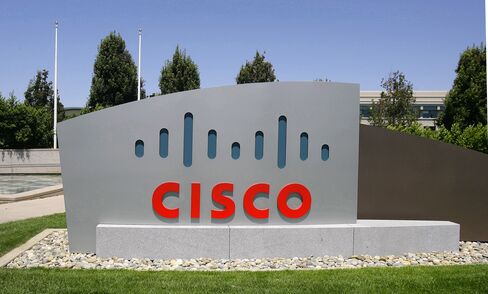 Cisco Systems Inc., the biggest networking-equipment maker, and Westcon Group North America agreed to pay $48 million to settle claims that they overcharged the U.S. government, the Justice Department said.
The settlement resolves claims that Cisco and Westcon, a Cisco distributor, overcharged taxpayers through a General Services Administration contract. The accord settles a lawsuit filed by whistleblowers Norman Rille and Neal Roberts in Little Rock, Arkansas, under the federal False Claims Act.
The Justice Department previously settled claims made by the same men over allegations against Hewlett-Packard Co., EMC Corp., International Business Machines Corp., Computer Sciences Corp. and PricewaterhouseCoopers LLP.
"Overcharging the government results in waste of taxpayer dollars," Brian D. Miller, GSA inspector general, said in a statement. "Our auditors and special agents keep vigilant watch to ensure contractors stay honest."
Kristin Carvell, a spokeswoman for San Jose, California-based Cisco, said in a statement that the company was "very pleased" to resolve the case.
"The settlement covers a small fraction of sales to the General Services Administration from 1997 through 2009 and does not impact any current government business," Carvell said. "Westcon continues to have an active contract with the GSA, and Westcon and many other distributors continue to sell a broad range of Cisco equipment to the federal government."
Westcon Group is owned by Datatec Ltd. of Johannesburg, according to its Web site.
Current Practices
"These reported allegations are associated with events that go back several years ago and in no way reflect Westcon's business practices," Jeff Touzeau, a spokesman for Westcon Group, said in an e-mailed statement. "It is important to note this does not in any way affect our current government business -- as Westcon maintains an active GSA contract -- nor does it affect our strong relationship with Cisco."
The False Claims Act lets private citizens sue on behalf of the government and share in any recovery.
The case is U.S. ex rel. Rille v. PricewaterhouseCoopers LLP, 04-cv-988, U.S. District Court, Eastern District of Arkansas (Little Rock).