BC Said to Lower Fees to Lure Investors Into $7.7 Billion Fund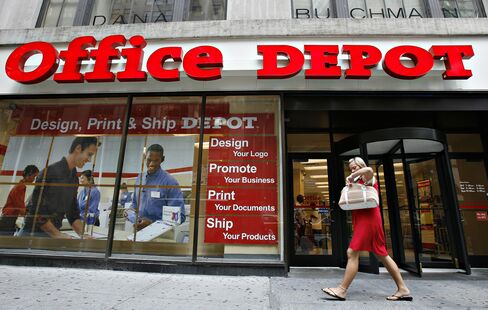 BC Partners Ltd., the London private-equity firm that has stakes in Office Depot Inc. and Intelsat SA, is offering to cut fees to attract investors to the 6 billion-euro ($7.7 billion) leveraged buyout fund it's raising, two people with knowledge of the matter said.
BC Partners is offering a 5 percent discount on fees for investors who commit money by the end of this year, said one of the people, who declined to be identified because the terms of the new fund are confidential. The firm also agreed to stop charging so-called transaction fees, billed each time the firm or one of its companies make an acquisition, the person said. An official for BC Partners declined to comment on the terms of the new fund.
BC Partners is starting the biggest fundraising of its kind since Lehman Brothers Holdings Inc. collapsed in 2008. Private-equity firms gathered $41 billion in the second quarter, the lowest amount since 2003, as endowments, pension funds and wealthy individuals showed reluctance to back new pools, according to London-based research firm Preqin Ltd. Firms have yet to spend about $470 billion in undrawn capital raised before the financial crisis, according to Preqin data. They led $100 billion of deals so far this year, data compiled by Bloomberg show.
BC's move follows a decision by Blackstone Group LP, the world's largest buyout firm, to lower annual management fees for its new $13.5 billion fund, to 1 percent from 1.5 percent for investors with more than $1 billion in commitments. Blackstone cut its fund size target from about $20 billion.
BC Partners plans to raise its new pool by the end of 2011, with a so-called first close at the end of this year, one of the people said.