Wal-Mart Drops Dutch Boy Paint for Akzo's Glidden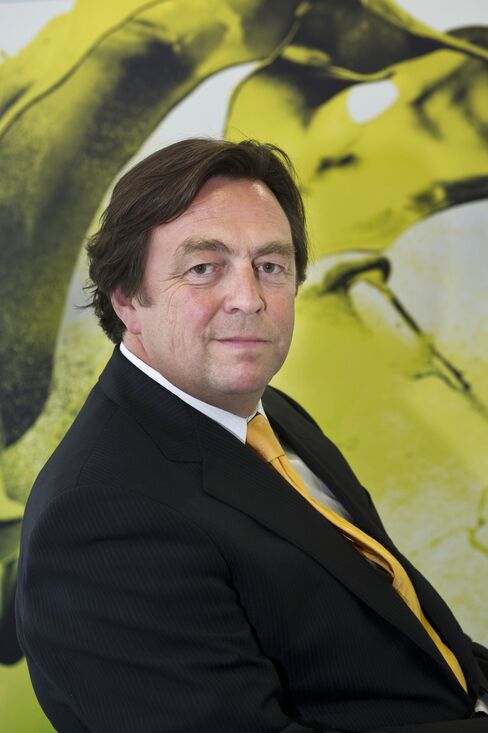 Sept. 1 (Bloomberg) -- Akzo Nobel NV will become the sole paint supplier to Wal-Mart Stores Inc. in the U.S., with its Glidden brand replacing Sherwin-Williams Co.'s Dutch Boy on the shelves of the world's biggest retailer.
The "exclusive strategic alliance" means Glidden will be introduced to the 3,500 Wal-Mart stores across the U.S. early next year, said Tex Gunning, head of Amsterdam-based Akzo's decorative paints unit, in a telephone interview today. Akzo over the next two years will take over production of Wal-Mart's private label paints sold under the ColorPlace brand, he said.
The contract may boost Akzo's U.S. household-paint sales by 31 percent, ING analyst Jan Hein de Vroe said. A similar accord with Home Depot Inc. helped lift Glidden's second-quarter sales 10 percent. Akzo has striven to make the former Imperial Chemical Industries brand profitable since taking it over in 2008. Chief Executive Officer Hans Wijers plans to examine options for Glidden once an overhaul is completed.
"The company displaces Sherwin-Williams, shows its Deco business in the U.S. is still viable, and gets recognition for the rebranding work it has carried out with the Glidden brand," ING's de Vroe said today.
The Dutch company, already the world's largest paintmaker, may add 200 million euros ($255 million) to the 650 million euros of annual revenue Akzo makes from selling household paints in the U.S., de Vroe said in a note.
Akzo, which bought ICI for $15.9 billion, rose 1.9 percent to 42.445 euros in Amsterdam trading, the biggest gain in a month. Sherwin-Williams gained 50 cents, or less than 1 percent, to $70.88 in New York Stock Exchange composite trading.
Global Ambitions
The Wal-Mart contract will propel Akzo to the No. 2 spot in the U.S. market, ahead of Masco Corp. and behind Sherwin Williams. The maker of Dulux and Glidden paint had been tied in third position with companies including Valspar Co. and PPG Industries Inc., said Erik Bouts, general manager at Akzo's U.S. decorative paints unit, in an interview.
The contract may form a base for a broader alliance with the U.S. supermarket, Gunning said.
Sherwin-Williams, Valspar and Masco currently share production of Wal-Mart's ColorPlace paints, said Dmitry Silversteyn, an Independence, Ohio-based analyst at Longbow Research.
"Akzo got the business, but they probably had to do it on a very compelling value proposition for Wal-Mart," Silversteyn said. "To a large extent it was done on price."
The lost business will cost Sherwin-Williams about $100 million in annual sales, or 10 cents a share in earnings, when fully implemented, he said. Valspar will lose about $30 million of revenue, or 4 cents a share, Silversteyn said.
Mike Dougherty, a Valspar spokesman, and Kathleen Vokes, a Masco spokeswoman, didn't immediately return calls for comment.
Wal-Mart continues to sell other Sherwin-Williams products including Krylon aerosol spray paint and woodcare products, Mike Conway, a spokesman for the Cleveland-based company, said by telephone. He declined to comment on the impact of the changes.
Reward
"Sherwin-Williams of course is a local supplier and we're a global supplier and Wal-Mart has very strong global ambitions," said Akzo's Gunning. "We're first going to make the U.S. work, but of course you can expect the next conversation to be about the rest of the world."
The contract is also a reward for a rebranding and overhaul of Glidden, running to "tens of millions" of dollars, according to Bouts. Akzo was among five companies vying for the Wal-Mart contract.
Wijers has closed and refurbished Glidden paint stores and factories in the U.S. Management also changed the cans and started advertising, giving away free quarts of paint, staging a dance event in Manhattan's Union Square Park and airing TV commercials featuring nuns as part of the campaign.
Akzo's revenue from household paint from the Americas region totaled 1.5 billion euros ($1.9 billion) last year, one quarter of its global tally for that product. The manufacturer, which also sells coatings for boats and chloride used in swimming pools, had 2009 sales of 13.9 billion euros.
Though Wijers has said all options for Glidden will be examined, Gunning declined to discuss if the brand will be sold.
"We have never said we would sell the U.S. business," said Gunning. "The Wal-Mart breakthrough is a big, strategic move."
To contact the reporters on this story: Jeroen Molenaar in Amsterdam at jmolenaar1@bloomberg.net; Jack Kaskey in New York at jkaskey@bloomberg.net.
To contact the editor responsible for this story: Celeste Perri at cperri@bloomberg.net