Sweden Resumes Rape Probe Against WikiLeaks Founder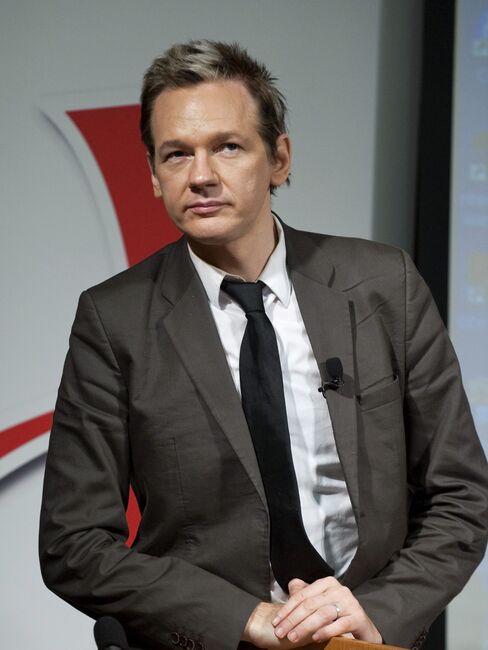 Swedish prosecutors will resume a preliminary investigation of a rape allegation against WikiLeaks founder Julian Assange, as well as widen the investigation in a second case that involves allegations of molestation.
"We have gone through the case, and it is my opinion that regarding the first part there is reason to assume that a crime that falls under public prosecution has been committed," Director of Public Prosecution Marianne Ny said in an e-mailed statement. "There is also reason to investigate further."
The second preliminary investigation was widened to include events mentioned in the initial police report, which fall under charges of sexual coercion and molestation, the statement said.
The allegations follow the release in July by WikiLeaks of more than 91,000 U.S. military reports related to the Afghanistan war. The U.S. Defense Department demanded they be returned and purged, saying they threatened the safety of troops and Afghans.
"Assange is disappointed, angry and surprised that this can happen in a state governed by law," Leif Silbersky, Assange's lawyer, said today in a phone interview. "He rejects the accusations."
The preliminary investigation regarding rape allegations was initially closed by Stockholm Chief Prosecutor Eva Finne on Aug. 15. She said Assange would be questioned only in relation to the molestation allegation.
Police Interview
Assange was interviewed by police two days ago and the questions only concerned the alleged molestation charge, Silbersky said. Assange is also disappointed that his name was released to the media, he said.
Ny, a more senior prosecutor, reviewed the case after the lawyer for the women who filed the complaints appealed.
The women were relieved when they heard today's news, Pia Engstroem Lindgren, a spokeswoman for the women's lawyer, Claes Borgstroem, said today in a phone interview. Lindgren declined to give any additional information about the alleged victims.
Assange has applied for a residence and work permit in Sweden, Migration Board spokeswoman Gunilla Wikstroem said in a phone interview today.