3M to Buy Attenti in Second Security Deal in Two Days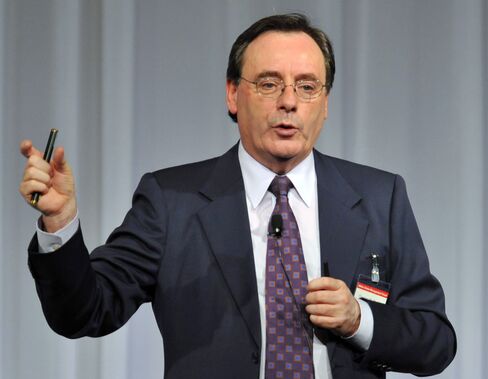 Aug. 31 (Bloomberg) -- 3M Co. agreed to buy Israeli technology company Attenti Holdings SA for $230 million, its second security-related acquisition in two days.
The purchase of Tel Aviv-based Attenti from an investor group led by Francisco Partners will "slightly" hurt profit in the first 12 months after closing the deal, 3M said today in a statement. 3M agreed yesterday to pay $943 million to acquire Cogent Inc., a maker of fingerprint-identification systems.
"This really shows that they think there's some growth opportunities in the overall security area," Jeff Windau, a St. Louis-based analyst with Edward Jones & Co., said today in an interview. He has a "buy" rating on 3M.
Attenti supplies remote-monitoring technologies used for people awaiting trial or on probation and to assist elder-care facilities in monitoring patients, St. Paul, Minnesota-based 3M said. The company employs about 340 workers, and 2010 sales are estimated at about $100 million, 3M said.
The purchase builds on 3M's forecast for a quickening pace to acquisitions in the second half. Full-year spending on those deals may reach $2 billion, said Donna Fleming Runyon, a 3M spokeswoman. 3M said the Attenti transaction should close in the fourth quarter.
3M fell $1.10 to $78.55 at 4:01 p.m. in New York Stock Exchange composite trading. The shares have declined 5 percent this year.
Monitoring Tools
Attenti makes electronic tracking tools including ankle bracelets, remote alcohol-monitoring devices and a voice-verification system. Buying Attenti will add global positioning system and so-called active radio frequency technology to 3M's portfolio, according to the company.
"Law enforcement is our largest business segment," said Idit Mor, an Attenti spokeswoman.
Attenti and Cogent both will become part of 3M's safety and security division, Runyon said. Sales for that unit totaled $3.18 billion in 2009, or about 14 percent of 3M's $23.1 billion in revenue.
The Cogent purchase will expand 3M's identification and authentication products, which include document manufacturing and issuance systems for IDs, passports, and visas and security materials, such as laminates, to protect against counterfeiting and tampering.
To contact the reporter on this story: Will Daley in New York at wdaley2@bloomberg.net
To contact the editor responsible for this story: Ed Dufner at edufner@bloomberg.net