Druckenmiller Sends Millions to Children, Robin Hood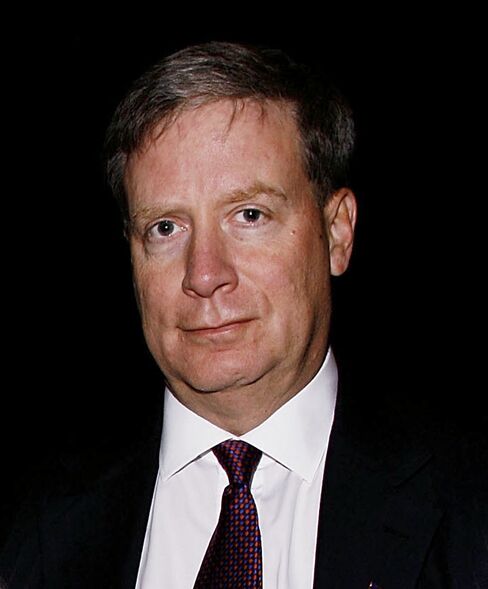 Last year, billionaire fund manager Stanley F. Druckenmiller shifted $700 million of his own money to his family foundation. Before the transfer, the foundation had assets of about $6.5 million.
Transferring a quarter of his reported net worth to the nonprofit earned Druckenmiller the Chronicle of Philanthropy's No. 1 ranking of largest individual charitable contributions in 2009. That year, he and his wife, Fiona, gave $100 million to New York University's Langone Medical Center to create a neuroscience institute.
"The foundation gives you a billboard that says, 'These are the causes I support,'" Stacy Palmer, the Chronicle's editor, said in a phone interview. "It certainly lets nonprofits know what's available."
Druckenmiller, 57, said on Aug. 18 that he plans to shut down his hedge fund, Duquesne Capital Management LLC, which oversees $12 billion, and spend more time on philanthropy. Topping his list is serving as chairman of the board of Harlem Children's Zone, a nonprofit that assist at-risk children and adults.
He gave $25 million to the organization in 2006. A $100,000 gift from his foundation also shows up on its 2004 tax return. Druckenmiller declined a request to speak about his charity work.
"His leadership has been important to helping the group be as successful as it is," Palmer said about Harlem Children's Zone, which reported a surplus of $10.6 million in its fiscal year ended June 30, 2008.
Charitable Trend
Druckenmiller joins other billionaires, including Microsoft Corp. founder Bill Gates and Citigroup Inc. Chairman Emeritus Sanford Weill, who have stepped down from top executive jobs to devote more time to philanthropy.
The Druckenmiller Foundation's annual gift giving grew to about $26 million last year from $3.6 million in 2000. Druckenmiller ranks No. 354 on Forbes magazine's 2010 billionaires list, with an estimated net worth of $2.8 billion.
He also serves on the board of the Children's Scholarship Fund, which has given grants to 111,000 needy grade-school students, and New York's Memorial Sloan-Kettering Cancer Center. Last year, he gave $500,000 to the Children's Scholarship Fund.
Maine Line
Druckenmiller, who graduated from Bowdoin College in 1975 with a degree in economics, has left a permanent mark on his alma mater as a member of its investment committee. Stanley F. Druckenmiller Hall, a science building on the Brunswick, Maine, campus, is named for his grandfather.
In 1997, he boosted an initial pledge of $14 million to $30 million to set up an unrestricted fund at the institution.
The Pittsburgh native, who dropped out of a Ph.D. program at the University of Michigan, launched his career as an analyst at Pittsburgh National Bank. He made his mark as the lead portfolio manager for George Soros's Quantum Fund by managing money for Soros beginning in 1988. In 1992 Druckenmiller made a profit of more than $1 billion for Soros by speculating the British pound would be devalued.
Duquesne Capital, the firm Druckenmiller founded in 1980, was a "macro" fund, capitalizing on broad economic trends, trading commodities, bonds, currencies and stocks. He averaged 30 percent returns annually, though his returns in 2008 and 2009 were about one-third of that.
Teach for America
Druckenmiller has given to a range of nonprofits during the past 12 years, including $500,000 to Human Rights Watch; $200,000 to Teach for America, which helps boost student achievement; and $200,000 to the New York Foundling Hospital, which cares for abandoned children.
Last year, he gave $100,000 to the National Fish and Wildlife Foundation, and $50,000 to the poverty-fighting Robin Hood Foundation supported by hedge-fund-industry managers and Wall Street executives.
He also gave 29 grants to students, ranging from $4,500 to $14,500, through his Oakmont Scholarships program, named after the Oakmont Country Club in Pennsylvania where he has golfed for three decades.
"When someone has transferred a lot of wealth to their foundation, they're sending a clear signal," Patrick Rooney, executive director of the Center on Philanthropy at Indiana University said in a phone interview. "They're moving from success to significance."