Kroenke Gets Rams, Joins Nuggets, Avalanche, Arsenal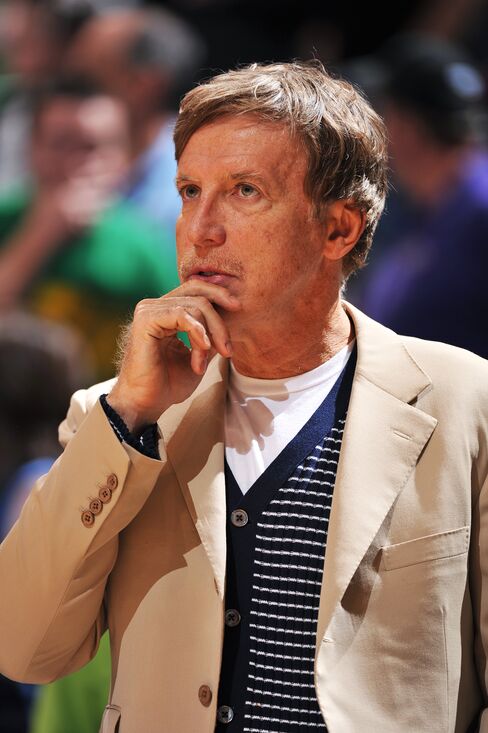 National Football League owners unanimously approved Stan Kroenke's purchase of the St. Louis Rams, the latest addition to the billionaire's sports stable that includes basketball's Denver Nuggets, hockey's Colorado Avalanche and part of soccer's Arsenal.
Kroenke, 63, bought 40 percent of the Rams when the team relocated from Los Angeles in 1995.
The purchase price wasn't disclosed today by the NFL or the new owner. The St. Louis Post-Dispatch said the remaining 60 percent cost Kroenke $450 million.
"I'm very, very pleased to get a unanimous vote," Kroenke said in a press conference after the vote in Atlanta. "That's a statement in and of itself. This is a thorough process."
The Missouri billionaire is within 10 shares of owning 30 percent of Arsenal, a 13-time champion of England's soccer league. That threshold triggers a mandatory bid for the team.
Under NFL rules preventing cross-ownership of franchises in two major sports leagues, Kroenke will transfer ownership of the National Hockey League's Avalanche and National Basketball Association's Nuggets to his son, Josh, over the next four years. The three clubs will operate financially independent of each other by December 2014. During the transfer period, Kroenke will have no input in the management or financial decisions involving the Avalanche or Nuggets, the NFL said.
Inherited Team
Chip Rosenbloom and Lucia Rodriguez inherited control of the Rams from their mother, Georgia Frontiere, who died in January 2008. Frontiere received the franchise from her sixth husband, Carroll Rosenbloom, who owned the then-Los Angeles Rams until his 1979 drowning death.
Kroenke said in April that he would match an offer for the Rams made by Shahid Khan, the owner of the Illinois-based auto-parts maker Flex-N-Gate Corp.
Forbes magazine said the Rams are worth $929 million, 25th among the league's 32 teams. The magazine valued the top-rated Dallas Cowboys at about $1.7 billion and said Kroenke is the world's 342nd richest person, with a net worth of about $2.9 billion.
The Rams finished last season with a 1-15 record and are 6-42 over the past three year. The team, which was the Super Bowl champion after the 1999 season, last won more games than it lost in 2003.
"It hasn't been fun," Kroenke said of the team's struggles.
More Revenue
Kroenke said he wants to return the club to success in St. Louis, rather than to relocate the team to a new city. The new owner said he'll look to find ways to generate more revenue to guarantee long-terms stability in Missouri.
"We've been around St. Louis most of my life, and we worked hard to bring the team to St. Louis," he said. "It's not our desire to lead the charge out of St. Louis. We like to be competitive. To be competitive, you have to have revenue. We're going to work really hard to produce a model that produces revenue where we can be consistently competitive."