O'Neill Says 'Disappointing' U.S. Data May Spur New Fed Easing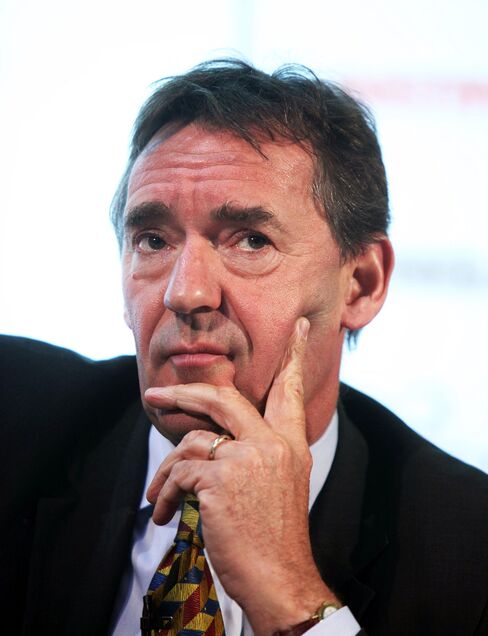 Goldman Sachs Chief Global Economist Jim O'Neill said a spate of "disappointing" U.S. economic reports may prompt the Federal Reserve to embark on a fresh round of quantitative easing.
Recent reports on jobless claims and manufacturing point to slower growth in the world's largest economy. Sales of existing houses plunged by a record 27 percent in July, figures from the National Association of Realtors showed yesterday.
"If we carry on with data like this, yes, it's coming," O'Neill said, referring to quantitative easing. He spoke in an interview on Bloomberg Television's "InsideTrack" with Deirdre Bolton today. "September might be a little bit soon, but by October I would say for sure if the data carries on being as disappointing as it's been."
Fed policy makers on Aug. 10 made their first attempt to bolster the economy in more than a year, saying they'll maintain their holdings of securities at $2.05 trillion to prevent money from draining out of the financial system. The Federal Open Market Committee said in a statement that "the pace of recovery in output and employment has slowed in recent months."
Fed officials held mixed views of the outlook, according to the minutes of their June meeting. The minutes said "a few participants" saw "some risk of deflation," while others "thought inflation was unlikely to fall appreciably."
"If the Fed moves toward more quantitative easing, as I think we will, then financial conditions stay very easy and that gives some support to the U.S., but most importantly," it bolsters the rest of the world, O'Neill said.
Before it's here, it's on the Bloomberg Terminal.
LEARN MORE