Persian Gulf Falls Behind Asia in Sukuk Sales: Islamic Finance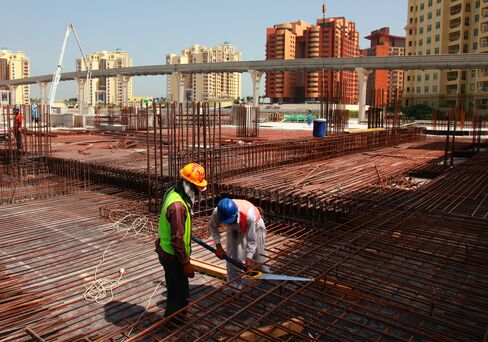 Islamic bond offerings from the Persian Gulf are struggling to keep up with Malaysia, the global hub for Shariah-compliant financial services, after new sales in the region fell to the lowest level in five years.
Issuance of Islamic debt from the Gulf has declined 24 percent to $2.5 billion so far this year, involving sales by three companies, according to data compiled by Bloomberg. Asia's 29 borrowers, including Malaysia, issued $5.7 billion. The Gulf last outstripped Asian sukuk offerings in 2007.
The slump in sales shows investors have yet to fully regain confidence even as Dubai World works toward restructuring $23.5 billion of debt and global economies recover from the deepest financial crisis since the 1930s. HSBC Holdings Plc, Europe's largest bank, and Mashreq Al Islami bank in Dubai said planned government Persian Gulf issuance will help revive the market.
"It's of strategic importance that some of the countries here in the Gulf look toward developing these markets," Mohammed Dawood, the Dubai-based director of debt capital markets at HSBC, the second-largest underwriter of Islamic bonds this year, said in an Aug. 18 interview. "Especially to compete with Malaysia, the development of the local market will be crucial."
Malaysia, the world's biggest issuer of Islamic bonds, sold $1.25 billion of notes in May, this year's largest sovereign offering of debt that complies with Shariah principles. Companies from Malaysia raised 10.9 billion ringgit ($3.5 billion) from local-currency sukuk so far in 2010, Bloomberg data show. Governments in the Persian Gulf haven't borrowed through global sukuk sales since the Dubai Department of Finance issued a $500 million Islamic bond in November.
U.A.E. Issuance
This year, Saudi Electricity Co., the region's largest utility, sold 7 billion riyals ($1.87 billion) of sukuk in April, while Dar Al Arkan Real Estate Development Co., the biggest Saudi Arabian developer by market value, and National Bank of Abu Dhabi PJSC, the second-biggest bank in the United Arab Emirates, sold Shariah-compliant debt in U.S. dollars and Malaysian ringgit.
The United Arab Emirates, the second-largest Gulf economy, may sell Islamic securities as legislators consider establishing a local debt market, central bank Governor Sultan bin Nasser al-Suwaidi said in March.
"We would like to see sovereign and sub-sovereign entities in the U.A.E. tap into the domestic market," Moinuddin Malim, chief executive officer at Mashreq Al Islami, the Islamic banking unit of Mashreqbank PSC, the nation's fifth-biggest publicly traded lender by assets, said in an interview in Dubai on Aug. 16. "That will encourage investors, high-net worth individuals and insurance companies to really start allocating some of their portfolio to fixed income."
Non-Deal Meetings
Sales of sukuk will increase to about $30 billion this year, spurred by a recovery in the global economy and as borrowers raise funds for infrastructure projects, Kuwait Finance House, the country's biggest Islamic bank, said in an e-mailed report yesterday. Issuance totaled $20.2 billion last year, up from $14.1 billion in 2008, and reached a record $31 billion in 2007.
Dubai Department of Finance will hold a series of non-deal meetings with fixed-income investors in Asia starting on Aug. 26 arranged by HSBC Holdings and Mitsubishi UFJ Financial Group Inc., the government said in an e-mail on Aug. 20. Similar gatherings were held with European investors in June, it said.
The extra yield investors demand to hold Dubai's dollar sukuk rather than Malaysia's 3.928 percent Islamic note due June 2015 has widened 31 basis points, or 0.31 percentage point, to 406 since June 2, according to data compiled by Bloomberg. The gap reached 443 on July 21, the biggest spread since Malaysia sold the debt in late May.
Return on Sukuk
The yield on Dubai's 6.396 percent sukuk due in November 2014 rose two basis points to 6.75 percent today, data compiled by Bloomberg show. The average yield on sukuk sold by Persian Gulf borrowers increased 61 basis points to 6.36 percent since a Nov. 18 low, according to the HSBC/NASDAQ Dubai GCC US Dollar Sukuk Index.
Islamic debt is typically backed by assets or cash flow because the religion's law bars payment of interest. Investors earn profit from the assets. Sukuk returned 3.9 percent this quarter, according to the HSBC/NASDAQ Dubai US Dollar Sukuk Index. JP Morgan & Chase & Co.'s EMBI Global Diversified Index, which monitors debt from 46 emerging-market countries, gained 7.7 percent.
Global sales of sukuk dropped 25 percent this year to $8.3 billion, with Malaysian borrowers raising about 67 percent of the total, data compiled by Bloomberg show. Sales from the Gulf accounted for 30 percent of worldwide issuance.
Asian Growth
Economic growth in developing Asia, including Malaysia and Indonesia, will accelerate to 9.2 percent this year from 6.9 percent in 2009, while Middle Eastern economies may expand 4.5 percent compared with 2.4 percent, according to estimates by the International Monetary Fund on July 7.
The Gulf last outstripped Asia in 2007, when it made up 56 percent of total global sukuk issuance. New sales from Asia accounted for 69 percent of the total so far this year, 59 percent in 2009, and 55 percent in 2008.
Islamic Development Bank, the Jeddah, Saudi Arabia financial group with Aaa ratings from Moody's Investors Service, is planning a $1 billion sale of bonds based on the exchange of assets rather than interest, the Saudi Press Agency reported on June 14, citing the bank's President Ahmed Mohammed Ali. Doha- based Qatar Islamic Bank, the Gulf emirate's biggest Shariah-compliant lender, plans to sell as much as $750 million, Chief Executive Officer Salah Mohammed Jaidah said in an interview in May.
"The lag in domestic issuance in the region creates opportunity," HSBC's Dawood said. "So while issuances have been limited, on the flip side, it gives companies access to a market that's been starved of issuances. We will see a pickup in activity in the latter half of this year."