Regulators Estimated Gulf Drilling Ban Would Cost 23,000 Jobs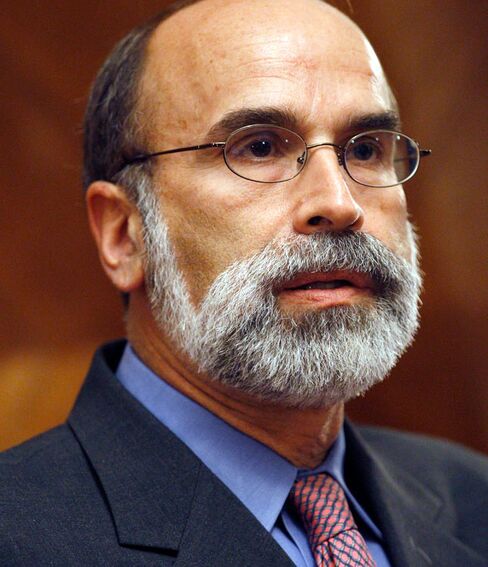 A six-month halt in U.S. deep-water drilling would cost 23,247 jobs, according to an estimate by Michael Bromwich, head of the agency that regulates offshore oil exploration.
Bromwich's July 10 memo to Interior Secretary Kenneth Salazar shows regulators weighed the economic affect of suspending drilling in waters deeper than 500 feet before Salazar issued a second moratorium on July 12. The memo was submitted to U.S. District Judge Martin Feldman in New Orleans as part of a voluminous administrative record supporting the agency's actions.
"There is no question that the imposition of a suspension on deep-water drilling activity will have a significant negative economic impact on direct and indirect employment in the oil and gas industry, as well as other secondary economic consequences," Bromwich said in the memo.
He said the anticipated job losses "must be considered against the backdrop of the substantial economic effects" of the ongoing BP Plc oil spill and "potential economic damages" that might occur if another spill occurred before the first ended.
Feldman struck down President Barack Obama's first offshore drilling ban, imposed in the wake of the nation's worst oil spill, on June 22. Feldman said the Obama administration's moratorium was overly broad and punitive to the Gulf Coast economy, which relies heavily on offshore drilling.
Lawsuits Filed
Salazar imposed an almost identical second ban a few weeks later, leading opponents to claim he violated federal statutes that required him to reconsider his actions on new evidence. More than 200 offshore service companies and the governors of Louisiana and Texas have filed lawsuits in federal court against Salazar seeking to have both bans declared illegal.
Earlier this month, a U.S. appellate court in New Orleans upheld Feldman's order scrapping the first ban and ordered him to investigate whether Salazar had the authority to issue the second ban and had followed the rules in doing so.
In Bromwich's memo, the Bureau of Ocean Energy Management, formerly known as the Minerals Management Service, calculated the moratorium's affect on workers employed on 33 deep-water rigs idled by the ban and numerous supply crews that service the floating rigs.
"Lost direct employment would affect approximately 9,450 workers," Bromwich said. "Lost jobs from indirect and induced effects would affect approximately 13,797 workers."
Production Decline
Bromwich said that 85 percent of the jobs on offshore rigs and platforms in the Gulf of Mexico were on production platforms and shallow-water drilling operations unaffected by the regulatory suspension of deep-water activity.
He also projected the moratorium would lead to a $10.2 billion reduction in industry spending in 2011, and a 4.4 percent drop in Gulf of Mexico production next year. The production decline would cost state and federal governments roughly $170 million in royalties and $522 million in taxes in 2011, he said.
The cases are Hornbeck Offshore Services LLC v. Salazar, 2:10-cv-01663, and Ensco Offshore Co. v. Salazar, 2:10-cv-1941, both in U.S. District Court, Eastern District of Louisiana (New Orleans). The appeal case is 10-30585, U.S. Court of Appeals for the Fifth Circuit (New Orleans).
Before it's here, it's on the Bloomberg Terminal.
LEARN MORE