Fujitsu 'Very Actively' Seeking Acquisitions, President Says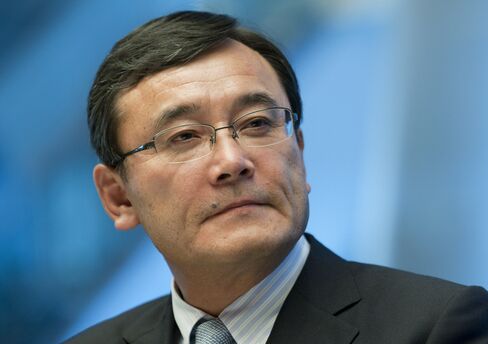 Fujitsu Ltd., Japan's biggest computer-services provider, is "very actively" looking for acquisitions to spur global growth, the company's president said.
"Targets will be companies that have technologies that Fujitsu doesn't have or that have customers that Fujitsu has never been able to reach so far," Masami Yamamoto said in an interview in New York through an interpreter. "We would like to get engaged very actively in M&A activities."
Yamamoto, who took over as president in April, said Fujitsu is looking at companies in the cloud-computing and middleware markets and is also seeking alliances. He declined to identify potential acquisition targets or partners. Tokyo-based Fujitsu has been moving away from unprofitable hardware businesses and betting more on services for growth.
Cloud computing refers to services, applications and computing power delivered over the Internet. Middleware is a type of software that helps computer programs of all types share information.
Yamamoto said the timing for deals remains undecided.
"It varies case by case, but I think that it will take more than six months at least," Yamamoto said. He declined to discuss the size of any pending deals.
Microsoft Alliance
Fujitsu, whose market value is 1.12 trillion yen ($13 billion), is capable of generating about 150 billion yen in free cash flow per year, which could help fund acquisitions, Yamamoto said. Fujitsu had 406 billion yen in cash and short term investments as of the quarter ended June 10.
Fujitsu declined 1 percent to 574 yen on Aug. 20 in Tokyo Stock Exchange trading.
The company's Fujitsu Semiconductor Ltd. division, which makes chips for cell phones, computers and cars, has contracted more production to Taiwan Semiconductor Manufacturing Co. Last year, it shut three production lines to help save an estimated 80 billion yen in the two years ended March 2011.
Yamamoto has previously said the company is aiming for as much as 1.5 trillion yen in sales of services related to cloud computing by the year ending March 2016, and that it plans to invest 100 billion yen in that business this year.
In July, Fujitsu announced an alliance with Microsoft Corp., the world's largest software maker, letting Fujitsu sell cloud-based applications running on Microsoft's Azure platform.
Yamamoto took over as head of Fujitsu following the departure of its previous president, Kuniaki Nozoe. The company said Nozoe resigned because of ties to a company with an "unfavorable reputation," a euphemism in Japan for organized crime. Nozoe denies the allegation, saying he was forced to quit.
Before it's here, it's on the Bloomberg Terminal.
LEARN MORE