Bartender, Writer Paddle the Nile River, Charm Policemen: Books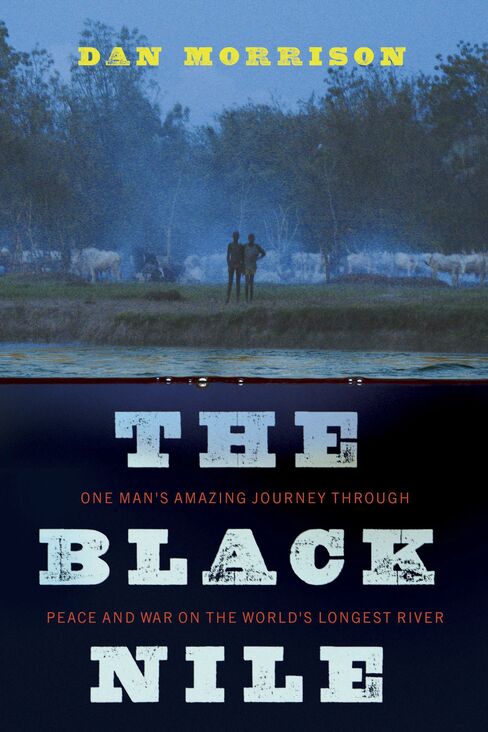 Dan Morrison is on a mission. He wants to travel the Nile, the world's longest river, the way the locals do.
In "The Black Nile," Morrison documents his trip north from the river's source in Lake Victoria, Uganda, through volatile Sudan and into Egypt, where the river empties into the Mediterranean Sea.
Morrison's book meanders like the river itself. It vacillates between racy travel tale and political commentary, and feels more like a beach read than the serious political tome the author intends.
Morrison embarks with his best friend, a bartender who has never left the U.S. The book begins with their preparations in Uganda's capital, Kampala. Morrison finishes his journey solo on the shore of the Mediterranean, after visiting bustling Khartoum, the capital of Sudan, and Cairo.
Long sections of the book are devoted to descriptions of Morrison and his friend's struggles to find an appropriate vessel. Their journey is stalled from the beginning as they wait for the completion of their boat, a glorified canoe that they paddle (with great difficulty) before switching to various ferries and dilapidated buses for the remainder of the trip.
Along the way, Morrison encounters soldiers and policemen of all kinds. His best friend abandons him in dusty Juba, Sudan. Morrison also meets with a seemingly unlimited supply of well-connected contacts who explain the political situations of their respective regions in layman's terms.
'Abibas' Tracksuit
Morrison's prose is witty, and he recalls details like "a red 'Abibas' tracksuit" that make the changing African societies he describes come alive. The bastardized Western brand name provides a reminder of Africa's struggles with imperialism, struggles that occasionally get lost among Morrison's charming anecdotes.
Although his writing lacks some of the weight his stories deserve, his interviews often speak for themselves.
A fisherman tells us that his peers "don't swim. They drown." One Sudanese official says, "You never talk about reconstruction in south Sudan. It's construction." Another says, "This is the worst place in the world to grow up."
The bleak frankness with which his subjects depict life along the Nile can stand alone, and Morrison's analysis sometimes distracts.
Dangerous Locations
After years of reporting for Newsday and National Geographic News, getting in and out of dangerous locations is clearly Morrison's forte. He scampers into dam construction sites that are strictly forbidden to journalists, gleefully passing out photocopies of his passport to every policeman he meets, lest they suspect him of illegal border-hopping.
Watching Morrison charm one policeman after another is fun, but the information he gleans from his visits to off-limits areas is better. Morrison interviews a variety of sources on the effects of the Merowe and Kajbar dams on the Nubian minority in northern Sudan and southern Egypt. After a few quips ("Dude, I think the something was that your government tried to kill Egypt's president"), Morrison gets to work. An archaeologist tells him that the ruling Arab tribes of Sudan, who "take care of their own," are displacing the Nubian villagers by building the dams.
Moments like this, in which Morrison combines wit with deep reporting about the region, make "The Black Nile" well worth the tinge of smarm.
"The Black Nile: One Man's Amazing Journey Through Peace and War on the World's Longest River" is published by Viking (307 pages, $26.95). To buy this book in North America, click here.
(Laura Speyer is a freelance writer for Muse, the arts and leisure section of Bloomberg News. The opinions expressed are her own.)