Dutch Central Bank May Be Grooming Hoogduin to Succeed Wellink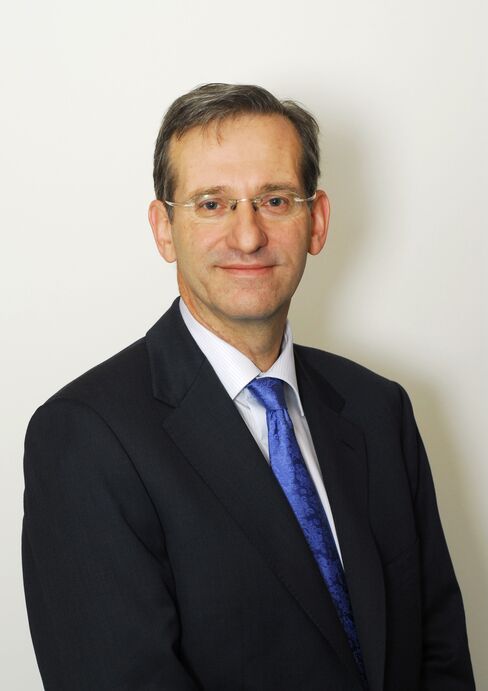 The Dutch central bank may be grooming an internal candidate to replace President Nout Wellink next year even as political pressure mounts for a "culture change" at the 196 year-old institution, officials and academics say.
The bank has increased public exposure of governing board member Lex Hoogduin, 53, in the last three months. He was asked to advise political leaders as they attempt to form a new government, a role normally fulfilled by the president, and assigned to television and radio interviews to explain the central bank's latest forecasts. That indicates Hoogduin is being positioned to succeed Wellink, whose second seven-year term ends in July 2011, said Arnoud Boot, a member of the Bank Council that advises the central bank's board.
"It's absolutely a sign he's being seen as the most likely successor," Boot, also an economics professor at the University of Amsterdam, said in an interview. "The right person has to be found and there should be absolutely no political pressure."
Finance Minister Jan Kees de Jager ordered a "culture change" at the central bank after parliament criticized its supervision of DSB Bank NV, which collapsed in 2009. The Wellink-led bank didn't act forcefully enough as a regulator, a government-commissioned committee of lawmakers said in June. Now it must reorganize its surveillance and submit board members to external review.
'Major Transformation'
"This requires a major transformation of the organization and culture within the Dutch central bank," said Harald Benink, professor of banking and finance at Tilburg University and chair of the European Shadow Financial Regulatory Committee. "Hoogduin is a very good candidate, he led a reorganization at the bank, but he comes from the Dutch central bank's culture."
De Jager has proposed limiting central bank board members to two terms, reducing the chance that Wellink, 66, will stand for or get a third term. The president is named by the government.
Hoogduin, a former adviser to late European Central Bank President Wim Duisenberg, started his career at the Dutch central bank in 1980 and rose through its ranks. After a three-year stint at asset manager Robeco Groep NV as chief economist, he rejoined the central bank last year and was appointed to the board, where he oversees research, financial stability and financial markets.
A part-time professor at the University of Amsterdam, he led the 2004 assimilation of the Dutch pension and insurance supervisor into the central bank, though he specializes in economic research and monetary policy.
German Tradition
Hoogduin accompanied Duisenberg to Frankfurt when Duisenberg became the first president of the ECB, the guardian of the euro. The presidents of the 16 national central banks in the euro region sit on the ECB's Governing Council and help it set interest rates.
"I would characterize Hoogduin as belonging to the stricter breed of central bankers in the German tradition who put price stability above all else," said Boot.
While Hoogduin's political colors are unknown, the last three central bank presidents were members of political parties, including Christian Democrat Wellink, indicating it is deemed important for the post, said Ewout Irrgang, a Socialist Party lawmaker.
"It shouldn't play a role but usually the appointment of a central bank president has to do with which parties are in the Cabinet," Irrgang, a former policy adviser at the central bank, said in an interview. Dutch newspaper Het Financieele Dagblad this month reported outgoing Christian Democrat Prime Minister Jan Peter Balkenende could be a candidate to succeed Wellink.
Profile
Other candidates may include former Finance Minister Wouter Bos, International Monetary Fund Executive Director Age Bakker and APG Groep NV's Chief Executive Officer Dick Sluimers.
For now, Hoogduin has one of the highest profiles among the candidates. He has advised political leaders since talks to form a new government started in June between the Liberal Party, Freedom Party and Christian Democrats. They are trying to cut the budget deficit from 6.6 percent of gross domestic product to below the European Union's 3 percent limit by 2013.
Hoogduin's message to the politicians is they need to get state finances back into order. "Budget cuts lead to lower growth, but there's no alternative," he told Dutch television NOS on June 11.
Politicians are also making demands of the central bank that could jeopardize Hoogduin's chances of leading it.
"In the coming years a lot has to change in the supervision and culture of the bank, and that makes it less evident that a president will be picked from within the bank," said Liberal Party lawmaker Frans Weekers. "But you have to look at the quality of the person. Good candidates from within the bank should have as much chance as people from outside."