Clemens Prosecutors Must Prove Steroid Injections and Lies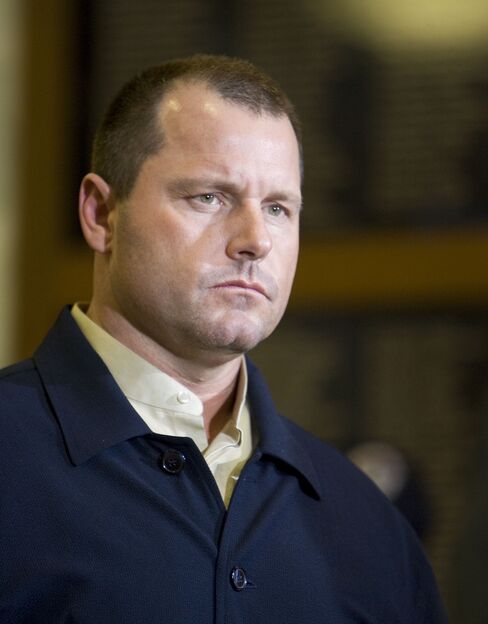 Prosecutors seeking to convict pitcher Roger Clemens of obstructing Congress and making false statements must prove he was injected with steroids, knew what was in the shots and knowingly lied about it, said lawyers.
Clemens, seven-time winner of Major League Baseball's Cy Young pitching award, was indicted Aug. 19 on charges that he lied to Congress in 2008 when he said his trainer Brian McNamee didn't inject him with steroids and human growth hormone. McNamee told Congress and an inquiry by retired Senator George Mitchell that he did inject Clemens.
To secure a conviction, lawyers said, U.S. prosecutors must convince jurors that McNamee told the truth and Clemens knew he was lying to Congress with statements like: "Let me be clear. I have never taken steroids or HGH." Prosecutors must show such statements were meant to mislead, said attorney Robert Kheel.
"They would have to prove that he was injected with HGH and steroids, he knew he was being so injected, and he knew he was lying when he said he wasn't injected," said Kheel, who teaches sports law at Columbia University.
Clemens, 48, faces one count of obstruction of Congress, three counts of making false statements and two counts of perjury. While he faces as much as 30 years in prison, federal sentencing guidelines recommend 21 months, prosecutors said.
"I never took HGH or Steroids," Clemens said on his Twitter page after the indictment. "And I did not lie to Congress. I look forward to challenging the Governments accusations, and hope people will keep an open mind until trial. I appreciate all the support I have been getting. I am happy to finally have my day in court."
Clemens will be arraigned in federal court in Washington before U.S. District Judge Reggie Walton.
Clemens, Bonds
Anabolic steroids can only be distributed with a doctor's prescription. Major League Baseball has banned their use without a prescription since 1971, and it banned HGH starting in 2005, according to the indictment.
The indictment of Clemens, who won 354 games from 1984 to 2007, follows U.S. perjury charges against former San Francisco Giants slugger Barry Bonds, who is accused of lying about his steroid use. Bonds, who retired in 2007 as the career home run leader, is scheduled for trial in March in San Francisco.
Clemens and Bonds were among dozens of players cited for steroids in a report released by Mitchell in December 2007. Mitchell interviewed McNamee, a strength coach for the Toronto Blue Jays and the New York Yankees. Clemens played for the Blue Jays in 1997 and 1998, and with the Yankees from 1999 to 2003.
McNamee told Mitchell that he injected Clemens with steroids in 1998, 2000, and 2001, and with HGH in 2000.
Committee Staff Members
Clemens met with staff members of the House Committee on Oversight and Government Reform on Feb. 5, 2008, denying he took performance-enhancing drugs, according to the indictment. He echoed those denials in public testimony eight days later.
McNamee attorney Earl Ward said in an interview yesterday that he expected his client to be the main witness against Clemens.
"He is prepared to testify," Ward said. "He has been cooperative with the federal government. I expect that Clemens' lawyers will go on the attack, but in the end, it's clear that Brian is being honest and truthful."
Ward said he gave the Federal Bureau of Investigation the syringes and gauze pads that his client used with Clemens. He said McNamee kept the syringes in a box in his basement for several years and turned them over after Clemens attacked him.
"Part of it was he just didn't trust Roger, and he thought Roger would throw him under the bus, which is exactly what happened," Ward said. He said it "remains to be seen" whether the FBI has DNA evidence tying the syringes to Clemens.
Motive, Credibility
Former federal prosecutor Colleen Conry said the case will hinge on the motive and credibility of witnesses against Clemens, and whether the government has corroborating evidence.
"The jury would expect and demand, 'Where is the forensic evidence, where is the DNA? Where is the needle?'" said Conry of Ropes & Gray LLP in Washington.
She said that while some perjury trials turn on ambiguous statements, Clemens was clear in his testimony to Congress.
"In this case, Clemens says he understood exactly what was being charged in the Mitchell report and he didn't use steroids or hormone growth hormone," she said. "He knew exactly the charges leveled against him, and he said it's just not true."
One false statements count accuses Clemens of lying in saying McNamee injected him with vitamin B-12 and lidocaine, a local anesthetic. Ward said the only injections McNamee gave Clemens were for steroids and HGH.
Jose Canseco
As part of the obstruction of Congress count, Clemens also is accused of denying that he was at the Florida house of slugger Jose Canseco in June 1998. Canseco, who retired in 2001, wrote a book accusing players of using steroids.
The obstruction count also charges Clemens with falsely testifying about a former teammate on the Yankees and Houston Astros, pitcher Andy Pettite. The government alleges Clemens lied in saying that Pettite "misheard" or "misremembered" that Clemens told him in 1999 or 2000 that he had taken HGH. Pettite now pitches for the Yankees.
Kheel said Clemens may have a hard time beating the charges.
"If you have disinterested people like Andy Pettite testifying and evidence of the actual injections like the needles, the chances of him convincingly saying, 'Gee, I didn't know this occurred' are pretty slim," Kheel said.
Former federal prosecutor Steve Bunnell said Clemens could testify at trial that he didn't know he was being injected with steroids and HGH.
'I Didn't Ask'
"Clemens's possible defenses might be either that I didn't ask or didn't care what I was being injected with, or I was told it was something else," said Bunnell of O'Melveny & Myers LLP in Washington.
Bonds has denied knowingly taking steroids. He has said he took substances that his trainer told him were a legal ointment and herbal compounds.
"Assuming that Clemens takes the stand, the whole case will be whether the jury believes him," Bunnell said. "In any trial, when the defendant takes the stand, his credibility becomes the focus. In a perjury trial, that's even more true."
Kheel said that Clemens has only himself to blame for his congressional testimony and the indictment.
"By making these statements in 2007 and 2008, he was absolutely making himself a target," Kheel said. "This is all his attempt to protect his image. That's what got him in trouble. If he had just clammed up, his image would have been affected but he wouldn't face a real risk of incarceration."
The case is U.S. v. Clemens, 10-cr-00223, U.S. District Court, District of Columbia (Washington).
Before it's here, it's on the Bloomberg Terminal.
LEARN MORE