Luxury Hotelier Nazarian Shops New York, Renovates in Florida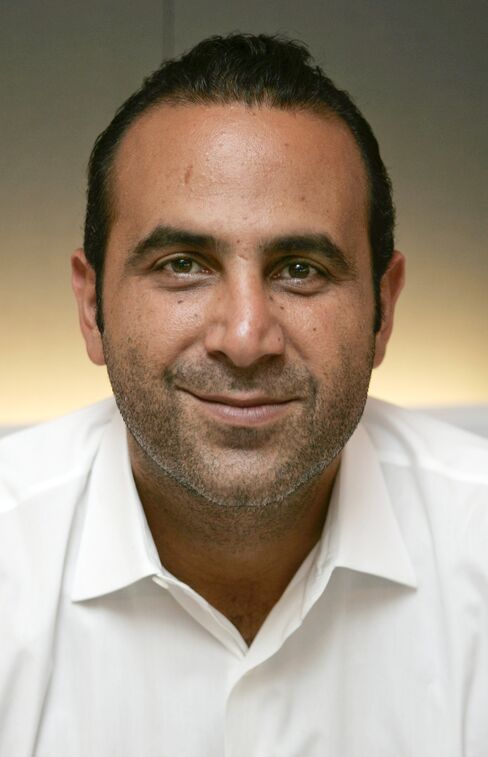 Aug. 18 (Bloomberg) -- Sam Nazarian, the U.S. hospitality entrepreneur who played himself on HBO's "Entourage," plans to renovate the Ritz Plaza Hotel in Miami Beach as he shops New York for property and reworks debt on a Las Vegas casino.
Nazarian, 35, expects to spend $65 million in cash improving the Florida property and may strike a deal for his SLS Hotel brand in New York City within a year as the travel industry rebounds. He's also looking for locations in London, Chicago and Washington, he said in an Aug. 12 interview at Bloomberg's Los Angeles offices.
"Six months ago, from an investment standpoint, hotels were off the radar," Nazarian said. "During the last six to eight months, leading with New York, it's changed because people really believe we hit the bottom."
As chief executive officer of Los Angeles-based SBE, Nazarian reworked debt on the company's SLS Hotel at Beverly Hills and is negotiating on the 1,700-room Sahara Hotel & Casino in Las Vegas. The recession cut travel in 2009, with high-end hotels hit hardest in the U.S. Their revenue per available room fell 24 percent, according to Smith Travel Research Inc.
Breaking into the sector is tough in part because of established competition from brands including the Ritz-Carlton and St. Regis, said Patrick Scholes, an analyst at FBR Capital Markets in New York.
Chasing Luxury Dollars
"There's a lot of chasing of luxury dollars out there," Scholes said in a telephone interview. "It's easier in New York, where people prefer boutique-y, luxury type of hotels. But outside of New York it would be much harder to get established."
Nazarian's strategy is to build SLS into a chain of high-end boutique hotels that include corporate amenities, such as ample meeting space, to attract business travelers.
Born in Tehran, he moved with his family to Los Angeles after Iran's 1979 revolution. Today he lives in the Hollywood Hills next to actor Leonardo DiCaprio and owns one of the world's most expensive automobiles: a red and black Bugatti Veyron. The 16-cylinder sports car goes from zero to 62 miles (100 kilometers) an hour in 2.5 seconds, according to the manufacturer's website. Nazarian said he paid $1.4 million for the car in 2007.
In addition to appearing on "Entourage," the HBO show that chronicles the life of a movie star and his buddies, Nazarian also worked with MTV on "The Hills," a show that sometimes features SBE properties. His Hyde Lounges are found in Hollywood and at the Staples Center sports arena in downtown Los Angeles as well as at the Mammoth Mountain ski resort in California. Other holdings include four Los Angeles-area Katsuya restaurants and the nightclubs Industry and MI-6, where Kim Kardashian appeared at a fashion show this year.
Miami Beach Plans
The Ritz Plaza Hotel in south Miami Beach will be the second SLS location after the SLS Hotel at Beverly Hills. Plans for the Florida renovation include adding 10 pool-side bungalow suites along with a Hyde Lounge and Katsuya sushi restaurant to the 132-room hotel. The property is being redesigned by Philippe Starck, with reopening planned for the first quarter of 2012 under the name SLS Hotel South Beach, according to Nazarian's company.
The CEO also plans to expand his company's new high-end extended-stay brand, the Redbury. Scouts in New York are considering two locations and converting stalled apartment projects to hotels is one possibility.
SoHo House Comparison
"It's a brand that's really intended to take advantage of empty office buildings or unflagged small hotels at a very low cost per key," Nazarian said. "It's a very accessible brand, amenitized in the room itself. It's our version of the Ace Hotel in New York or some versions of Soho House but without the membership."
In Las Vegas, Nazarian postponed plans to overhaul the Sahara, which he and partner Stockbridge Real Estate Funds bought in 2007 for about $350 million. He said he's reached a forbearance agreement with the primary lender, Royal Bank of Scotland Group Plc, and that negotiations with junior lenders are ongoing.
"We're funding the property," Nazarian said. "Our commitment is to redevelop it."
The lodging industry has shown signs of recovery this year. Occupancies at U.S. chain hotels with the costliest rooms climbed to 66 percent through June from 60 percent a year earlier, according to Smith Travel Research, based in Hendersonville, Tennessee. Occupancies rose to 73 percent from 68 percent in Miami, placing it behind only New York and Oahu Island, Hawaii, among the top 25 U.S. markets.
"You're starting to see the 2006, 2007 frenzy again," Nazarian said. "Any hotel deal in key markets is getting 40 to 50 bids per asset. I definitely think this is the time to invest in lead markets -- New York, Miami, Chicago, Los Angeles."
To contact the reporter on this story: Nadja Brandt in Los Angeles at nbrandt@bloomberg.net.
To contact the editor responsible for this story: Kara Wetzel at kwetzel@bloomberg.net.