Dog-Bite Costs for Home Insurers Rise to $412 Million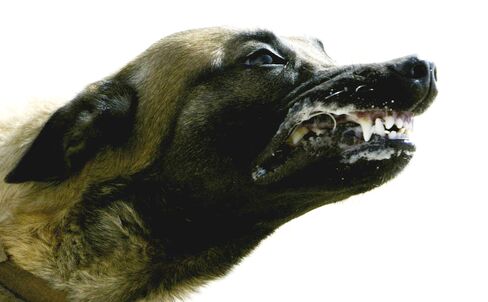 Dog bites cost U.S. home insurers 6.4 percent more in 2009 than in the prior 12 months, with the average claim exceeding $24,000 for the third straight year, an industry group said.
The injuries cost $412 million in 2009, compared with $387.2 million a year earlier, the fifth straight annual increase, the Insurance Information Institute said in a statement today on its website. The number of claims increased 4.8 percent to 16,586.
Dog bites account for about a third of homeowners' insurance liability claims, the institute said. The cost to the industry climbed more than 25 percent since 2003 as medical expenses for victims increased.
"Health-care costs have gone up," said Cindy Younkin, the city attorney for White Sulphur Springs, Montana, which passed an ordinance this year requiring insurance for pet owners of certain breeds of dogs. If someone is injured, "insurance provides some sort of coverage that would take care of the costs."
A homeowner responsible for an injury may be required to reimburse the victim for medical costs and lost wages, the group said. Most policies provide $100,000 to $300,000 in liability coverage.
More than 4.7 million people in the U.S. are bitten by dogs each year and almost 900,000 require medical care, the group said, citing data from the Centers for Disease Control and Prevention.
'Just the Opposite'
"We've seen just the opposite" for costs from dog bites, said Jeffrey Nadrich, a Los Angeles-based personal injury lawyer in an interview yesterday. "We don't see more and more claims. Insurance companies are excluding certain breeds from coverage and have become more limiting in their coverage."
Liberty Mutual Group Inc., the fifth-largest U.S. property and casualty insurer, reviews some breeds for homeowners' insurance, including Akitas, Doberman pinschers, German shepherds, pit bulls and Rottweilers, according to Glenn Greenberg, a spokesman for the Boston-based company. Liberty doesn't refuse coverage based solely on breed and gives "special consideration" to dogs that provide assistance to the blind.
Insurance companies may charge a higher premium or exclude the pet from coverage once a dog has bitten someone, the institute said. Some companies require dog owners to sign liability waivers for bites and other insures may cover a pet only if the owner takes the dog to behavioral classes. More than 50 percent of bites occur on the pet owner's property, according to the New York-based III.
"The responsibility for properly training and controlling a dog rests with the owner," said Loretta Worters, vice president of the institute, in the statement. "Even normally docile dogs may bite when they are frightened or when protecting their puppies, owners or food."
Before it's here, it's on the Bloomberg Terminal.
LEARN MORE