BHP Billiton Makes Hostile $40 Billion Bid for Potash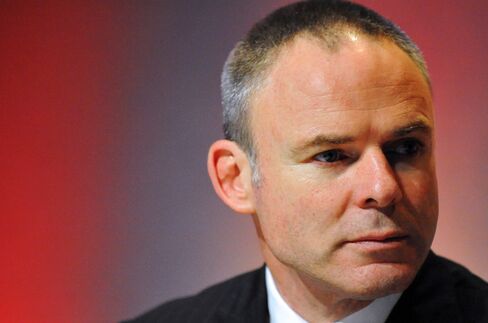 BHP Billiton Ltd., the world's largest mining company, made a hostile $40 billion takeover offer for Potash Corp. of Saskatchewan Inc., seeking to become the biggest fertilizer producer.
BHP is offering $130 in cash for each Potash Corp. share, the Melbourne-based company said today in a statement to the Australian stock exchange. Potash, based in Saskatoon, Saskatchewan, yesterday said it rejected an initial approach at that price because it was "grossly inadequate."
Potash Corp. rose to $143.17 in New York trading yesterday, indicating BHP Chief Executive Officer Marius Kloppers, 47, may have to raise his bid to win over investors. Rising food demand and adverse weather have driven up prices for corn, soybeans and wheat as much as 40 percent since June, and potash use may rise at least 10 percent next year, Potash CEO Bill Doyle, 60, said.
"We see this as a surprise move given BHP Billiton has said that they see value in Build versus Buy when it comes to the potash industry," UBS AG analysts led by Olivia Ker and Glyn Lawcock wrote in a report today. "Perhaps this indicates BHP's confidence in its future cash flow and ability to fund such an acquisition."
BHP declined 1.8 percent to 1881.5 pence by 9:12 a.m. in London. It fell 4.4 percent in Sydney trading on the Australian stock exchange, the biggest drop in three months. The offer is a 20 percent premium to Potash Corp.'s closing price on Aug. 11.
BHP Chairman
"We firmly believe that Potash Corp. shareholders will find the certainty of a cash offer, at a premium of 32 percent to the 30-trading day period average, very attractive and we have therefore decided to make this offer directly to those shareholders," BHP Chairman Jacques Nasser said in the statement.
Buying Potash Corp. would propel BHP to the top of the league of producers of the mineral, a form of potassium used by farmers to help boost crop yields by improving the ability of plants to withstand dry soil conditions.
Potash Corp.'s assets are a "natural fit" with BHP's existing landholdings in Saskatchewan, which include the Jansen potash project, BHP said in the statement today. The company has arranged debt facilities to fund the bid, which it estimates will cost about $43 billion.
Moody's Investors Service said today before BHP's statement that it was monitoring the initial offer and would likely place the company's ratings under review for possible downgrade in the event of a formal bid.
Committed to Rating
The cost of protecting BHP's bonds from default rose the most in almost 21 months after its offer. Credit-default swaps on BHP jumped 30 basis points to 101 basis points as of 5:34 p.m. in Sydney, the biggest increase since Nov. 20, 2008, according to prices from Nomura Holdings Inc. and CMA.
BHP said it's committed to keeping its current credit ratings in the A category. The company is ranked A+ by Standard & Poor's and an equivalent A1 by Moody's Investors Service, the fifth-highest levels.
"BHP can fund an offer entirely through debt therefore it looks cheap," Liberum Capital Ltd. analysts wrote in a note yesterday. "We estimate it can pay up to $60 billion and still be earnings accretive." The company has cash reserves of about $9 billion, Liberum said.
BHP may report full-year net income of $13.4 billion when it announces its fiscal 2010 earnings on Aug. 25, according to the average estimate of 14 analysts compiled by Bloomberg.
Seeking Cooperation
Potash Corp.'s Doyle, speaking on a conference call with analysts yesterday, called the timing of BHP's bid "highly opportunistic and an ill-disguised attempt to exploit an anomaly in the equity market valuation." He adopted a so-called shareholder rights plan as a defense and said he wasn't opposed to a sale but rather a deal at a price that was a "steal."
"Notwithstanding Potash Corp.'s current position, BHP Billiton would welcome the opportunity to work with Potash Corp. to achieve a successful outcome to this transaction," the Australian company said in its statement.
BHP's bid is conditional upon it gaining more than half of Potash Corp. stock and the shareholder rights plan being terminated or determined to be ineffective, it said. The company plans to start the offer formally from Oct. 20 and plans to maintain current staffing levels of Potash Corp, it added.
BHP is being advised by JPMorgan Securities Inc., TD Securities Inc., Banco Santander SA, Barclays Capital, BNP Paribas and the Royal Bank of Scotland Group Plc.
Before it's here, it's on the Bloomberg Terminal.
LEARN MORE