Potash Corp. Jumps After Refusing BHP's $39 Billion Buyout Bid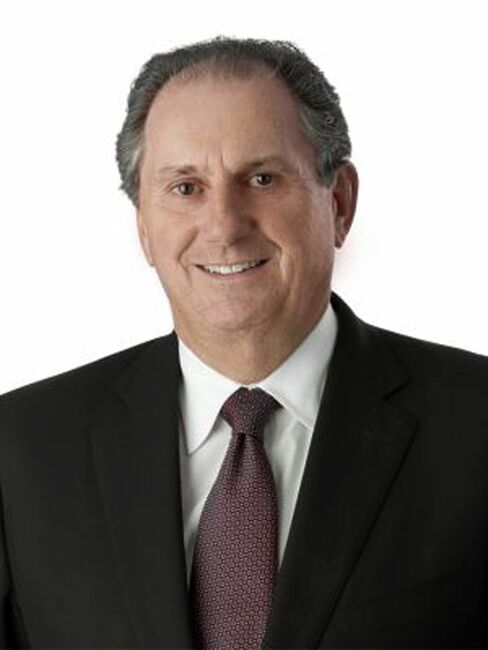 Potash Corp. of Saskatchewan Inc., the world's largest fertilizer producer, rose the most in two decades after it rejected a $39 billion takeover offer from BHP Billiton Ltd., prompting industry speculation of a higher bid.
Potash turned down the $130-a-share proposal, saying it was "grossly inadequate," and adopted a so-called shareholder rights plan as a defense. The stock jumped as high as C$151.08 ($146.18) in Toronto trading and competitors rallied on the possiblity of consolidation in the industry.
Potash prices fell from a record last year, prompting speculation that BHP, the world's largest mining company, would try to acquire Potash Corp. Bill Doyle, chief executive officer of the Canadian company, said in May that BHP would be more likely to buy a potash producer than to develop its own supply. BHP CEO Marius Kloppers has earmarked billions of dollars to begin making potash in 2015 near Potash Corp.'s Canadian mines.
Potash, based in Saskatoon, Saskatchewan, supplies agricultural and industrial clients with potash, which describes a variety of potassium-bearing minerals used in fertilizers.
"It is a world-class franchise, there's no question about that," JPMorgan Chase & Co.'s Ian Henderson, who manages $7 billion in natural-resource assets including BHP shares, said by telephone from London. "It is certainly affordable for BHP. It gives some of the marketing know-how that possibly BHP doesn't have for its existing potash operations in Canada."
Shares Gain
Potash Corp. rose C$30.11, or 26 percent, to C$147.34 at 4:18 p.m. in Toronto, and jumped $31.02, or 28 percent, to $143.17 in New York Stock Exchange composite trading. The gains were the most since 1989, when Saskatchewan sold the company in a share offering.
The timing of BHP's proposal "is highly opportunistic and an ill-disguised attempt to exploit an anomaly in the equity market valuation of Potash Corp.," Doyle said yesterday on a conference call with analysts.
The bid is a 16 percent premium to Potash's closing share price on Aug. 16, the day before the unsolicited bid was disclosed. It represents a 46 percent discount to the record share price of $239.50 on June 17, 2008. Potash Corp. was valued at $33.3 billion at the close of trading on Aug. 16.
BHP has about $9 billion in cash, according to Liberum Capital Ltd.
"We expect BHP to return with a counter bid; however, it can afford to take its time since we don't see any interloper risk," Liberum analysts Michael Rawlinson and Dominic O'Kane said yesterday in a note. "To us, the acquisition of Potash can only be done by BHP alone and the only group BHP may find itself competing against is its own shareholders."
Chicago Meeting
Potash Corp.'s Doyle said yesterday he met Kloppers of BHP near Chicago on Aug. 12. Kloppers handed over a letter setting out the terms of the proposal and requesting a response by Aug. 18, according to a separate letter sent by BHP Chairman Jac Nasser to Potash Corp. Chairman Dallas Howe on Aug. 13 and posted on Potash's website.
"We are proposing a board-supported, court-approved plan of arrangement, which would be effected with the approval of two-thirds of the votes cast at a meeting of Potash Corp. shareholders," Nasser wrote in the letter. "The all-cash offer provides Potash Corp. shareholders with value certainty and an immediate opportunity to realize the value of their shares in the face of volatile equity markets."
Saskatchewan's Energy and Resources Minister, Bill Boyd, said in a telephone interview yesterday that provincial legislation obliges Potash to keep its headquarters in the province. The market can decide ownership of the former government-owned company, he said.
Government Review
Canadian Prime Minister Stephen Harper declined to comment on the bid, telling reporters near Toronto that all major foreign takeovers in Canada are automatically reviewed by the government.
The shares of competitors Intrepid Potash Inc. and Mosaic Co. advanced, gaining 5.6 percent and 8.7 percent, respectively. Yara International ASA, the largest publicly traded nitrogen-fertilizer maker, climbed 5.9 percent to 254.2 kroner in Oslo, the highest closing price since March.
"What is clear from this is that the potash industry is going to be consolidated by the mining industry," Paul Cliff, an analyst at Nomura Holdings Inc. in London, said by phone. "And that may happen a lot quicker than most people thought." Cliff has a "reduce" rating on BHP stock.
Potash Corp. announced a shareholder rights plan yesterday to prevent any party from accumulating a stake of more than 20 percent without making an offer to all stockholders.
BHP Declines
The so-called poison pill anti-takeover defense is intended to ensure that "in the context of a formal take-over bid, the board of directors of Potash Corp. has sufficient time to explore and develop alternatives to enhance shareholder value, including competing transactions that might emerge," the company said in a statement.
BHP dropped 2.4 percent to 1,916 pence at the 4:35 p.m. close on the London Stock Exchange, its lowest price in almost a month. The Melbourne-based company confirmed it made an approach and said the board of Potash Corp. "has not agreed to engage in discussions," according to a statement.
BHP is being advised by JPMorgan Chase & Co. and TD Securities Inc. Bank of America Merrill Lynch, Goldman Sachs Group Inc. and RBC Capital Markets Ltd. are advising Potash Corp. BHP has "fully negotiated a financing facilities agreement with our relationship banks, which is sufficient to fund the transaction," Nasser wrote in the letter to Howe.
Biggest Since Merck
The proposed takeover, with an announced value of $43.6 billion including debt, would be the biggest since Merck & Co. proposed to buy rival drugmaker Schering-Plough Corp. in March 2009 for $47.1 billion. The value of mining companies targeted in deals this year totaled $67 billion before the BHP bid, according to data compiled by Bloomberg. That makes it the third-most-active industry for deals in 2010, after telecommunications with $109.4 billion and oil and gas with $108.6 billion.
Potash producers are snapping up assets and expanding capacity as food needs grow. BHP agreed to acquire Canada's Athabasca Potash Inc. for about C$341 million ($331 million) in January, while Vale this year spent $4.7 billion acquiring a controlling stake in Fertilizantes Fosfatados SA from Bunge Ltd. and others, as well as other Bunge fertilizer assets in Brazil.
The global population will swell to 9.1 billion in 2050 from 6.8 billion, the United Nations' Food and Agriculture Organization said in September. Rising demand for potash, especially after the U.S. forecast a decline in wheat output because of adverse weather in Russia, Ukraine and Kazakhstan, is also driving acquisitions elsewhere.
Russian Mergers
Last week, OAO PhosAgro, the world's second-largest maker of phosphate fertilizer, said it's seeking a merger with Russian potash producer OAO Silvinit. Troika Dialog said Aug. 16 that Silvinit may merge with Russia's OAO Uralkali.
BHP said in June that its Jansen project in Saskatchewan contains about 3.37 billion metric tons of potash. The venture is in the feasibility phase, while two other projects in the same region are at an earlier stage, the company said.
Before it's here, it's on the Bloomberg Terminal.
LEARN MORE