Kocherlakota Says Concerns on Fed's Move Unwarranted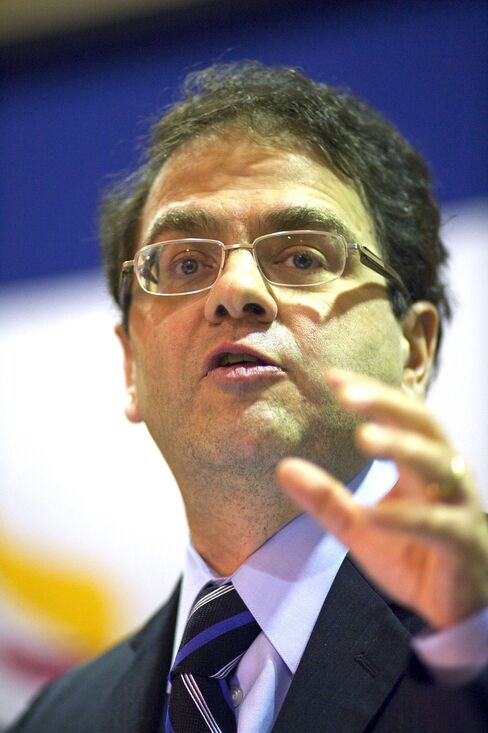 The Federal Reserve's Aug. 10 policy statement may have led investors to inaccurately believe the U.S. economy is in worse shape than presumed, said Narayana Kocherlakota, the central bank's newest policy maker, who added a "modest" recovery appears to be under way.
The Federal Open Market Committee's move to reinvest proceeds from mortgage-backed securities into Treasuries "had a larger impact on financial markets than I would have anticipated," he said in a speech today in Marquette, Michigan. "My own interpretation is that the FOMC action led investors to believe that the economic situation in the United States was worse than they, the investors, had imagined. In my view, this reaction is unwarranted."
The remarks by Kocherlakota, head of the Minneapolis Fed, are among the first by a policy maker since the FOMC's decision last week to maintain its holdings of securities and prevent money from being drained out of the financial system. The Fed bought $2.551 billion of Treasuries today in the first outright purchase of U.S. government debt since October.
"The FOMC's decisions were largely predicated on publicly available data about real GDP, its various components, unemployment, and inflation," Kocherlakota told business leaders today at Northern Michigan University. "I would say that there is no new information about the current state of the economy to be learned from the FOMC's actions or its statement."
Falling Rates
Instead, falling long-term interest rates over the past three months meant more people were prepaying their mortgages, he said. The Fed's shrinking holdings of long-term assets left a larger share of risk in the private sector, which could push up risk premiums on bonds and become a drag on the economy, Kocherlakota said. "The FOMC decided to arrest the decline," he said.
The Standard & Poor's 500 Index rose 1.2 percent today to 1,092.54 in New York trading. It has fallen 3.1 percent since Aug. 9, the day before the central bank released its statement.
The U.S. economy seems to be undergoing a "modest" recovery, said the regional chief, who expects the economy to grow about 2.5 percent during the final six months of the year and almost 3 percent next year. Yet firms are unable to find the right workers and vice versa, he said.
The labor market is in a "disturbing" state and isn't likely to respond to further stimulus from monetary policy, Kocherlakota said, underscoring the challenge officials face as they try to boost growth and bring down a jobless rate stuck at more than 9 percent since May 2009.
Transforming Workers
"It is hard to see how the Fed can do much to cure this problem," he said. "Monetary stimulus has provided conditions so that manufacturing plants want to hire new workers. But the Fed does not have a means to transform construction workers into manufacturing workers."
At their most recent meeting on Aug. 10, Fed officials said they will reinvest principal payments on their mortgage holdings into long-term Treasury securities, and retained a commitment to keep the benchmark interest rate close to zero for an "extended period."
"We're keeping interest rates low to keep unemployment from going any higher, and we feel safe in doing so because there seems to be little threat of inflation," Kocherlakota said. When the economy improves enough that "the real return to safe short-term investments will normalize at its more typical positive level, "the FOMC has to be ready to increase its target rate soon thereafter," he said.
Inflation, Unemployment
Unemployment should stay above 8 percent into 2012, he said. In addition, inflation will remain below the 2 percent level regarded as consistent with price stability for the rest of this year before reaching a range of 1.5 percent and 2 percent in 2011, he said.
Uncertainty about government involvement in U.S. health care is influencing decisions by businesses and an issue monitored by the FOMC, Kocherlakota said. He has led the Minneapolis Fed since October and will be a voting member of the committee next year.
Before it's here, it's on the Bloomberg Terminal.
LEARN MORE