Facebook Claim May Be Bolstered by $3,000 Check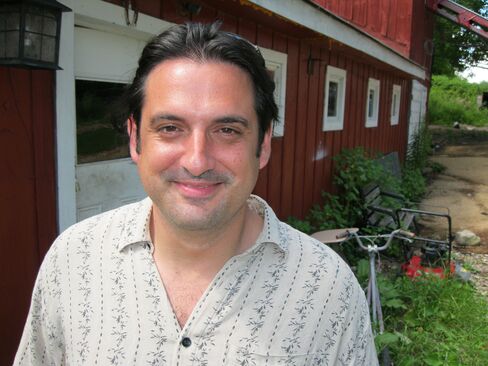 The western New York man suing over claims he owns 84 percent of Facebook Inc. has a copy of a $3,000 cashier's check that may support his contract claim against the company and Chief Executive Officer Mark Zuckerberg.
The purported canceled check is made out to Zuckerberg and dated three days before Paul Ceglia claims the two men signed a contract in 2003. That agreement, Ceglia said in court papers, entitles him to control of the world's biggest social networking website.
A copy of the check was turned over last week to Ceglia's side by a Wellsville, New York, branch of Community Bank N.A., according to Terrence Connors, a lawyer for Ceglia. The Wellsville Daily Reporter published a copy on its website.
The check is the first independently produced evidence to be made public of Ceglia's claimed contractual relationship with Zuckerberg. Connors said the copy of the check is among bank records his side has obtained as evidence in the case, now pending in federal court in Buffalo, New York.
Ceglia, 37, said in his June 30 lawsuit that he and Zuckerberg signed a "work for hire" contract in 2003, when the Facebook CEO was an 18-year-old Harvard University freshman. The agreement called for Zuckerberg to do computer coding work and provided for a $1,000 investment by Ceglia in a project called "The Face Book," in exchange for a 50 percent stake, Ceglia claimed.
34 Percent
A clause in the contract gave Ceglia an additional 34 percent for delays in the launching of the site, he claimed in court papers.
Lawyers for Zuckerberg said the Facebook CEO once worked for Ceglia, though they denied he signed away any right to control his Palo Alto, California-based company.
"We have never disputed that Mark did some work for Ceglia," Facebook spokesman Andrew Noyes said yesterday in an e-mail in response to questions about the check. "Everything else asserted by the plaintiff is false and his lawsuit is frivolous, if not outright fraudulent."
The check, made out to "Mark Zuckerburg," is dated April 25, 2003. Three days later, Ceglia claims, he and Zuckerberg signed the contract in a hotel in Boston. The check appears to be signed by Mark Zuckerberg for deposit into a Fleet Bank account. The time stamp appears to show it was deposited the day Ceglia said the contract was signed.
Ceglia attached to his complaint a copy of the contract he claims he and Zuckerberg signed. His lawyers said they have the original, which hasn't been seen by Facebook or by the public. Zuckerberg hasn't provided details of the work he did for Ceglia.
The parties are scheduled to be back in federal court in Buffalo on Oct. 13 to argue Ceglia's motion to have the case returned to state court.
The case is Ceglia v. Zuckerberg, 10-cv-00569, U.S. District Court, Western District of New York (Buffalo).
Before it's here, it's on the Bloomberg Terminal.
LEARN MORE