Xstrata Says Thermal, Coking Coal Demand 'Robust'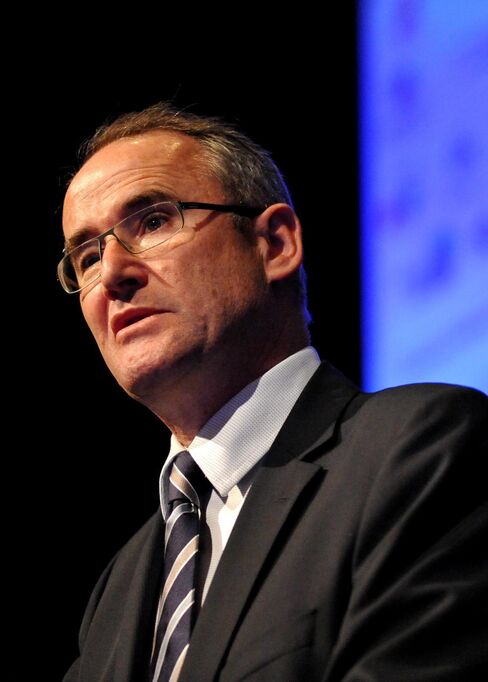 Xstrata Plc, the world's biggest exporter of energy coal, said the demand outlook for the commodity for both steelmaking and power production is "robust" because of urbanization in China and India.
Australia will be a key investment region as Xstrata seeks to boost production to tap rising consumption, Peter Freyberg, the company's chief executive for coal, said in a speech at the Coaltrans conference in Brisbane today. A development decision on the A$6 billion ($5.3 billion) Wandoan thermal coal project in Queensland is due next year, he said.
Xstrata Chief Executive Officer Mick Davis is spending $14 billion to expand metal and coal output by 50 percent by 2014, betting on a sustained revival in demand as the global economy recovers from last year's recession. Power-station coal prices may rise to $105 a metric ton in 2011, from $98 this year, AME Mineral Economics business development manager, Michael Dixon, said at the conference.
"China and India will be the growth drivers," Emmanuel Alfieris, Westpac Banking Corp.'s executive director for trade and financial institutions, said in his address to the event. Japan will remain a significant importer of the fuel, he said.
Xstrata may increase coal production by 50 million tons a year by 2015, Freyberg said. Output of power station coal rose to a record in 2009 after the company bought two Colombian mines. Production of the fuel climbed 13 percent to 82.6 million tons last year. Total output, including steelmaking coal, advanced 11 percent to 95.2 million tons.
Indian Imports
Indian thermal coal imports surged last year to a little less than 60 million tons from about 30 million tons in 2008, Macquarie Group Ltd. said in a report in March. India plans to almost double electricity generation capacity by 2012, when the shortage of coal will exceed 200 million tons.
"Demand for electricity is growing," Doug Ritchie, head of Rio Tinto Group's coal unit, told the conference. "We see coal continuing to have a long-term role as part of the world's energy mix. It's cheap, it's safe and it's abundant. It will remain the dominant power generation fuel, particularly for China and India."
Legislation aimed at reducing the harmful effect on the environment of burning coal will have almost no impact on demand for the fuel in the foreseeable future, said Dixon of AME Mineral Economics. "The developing nations have made it very clear that they will do nothing to inhibit the growth of their industrial development."
'Single Biggest Issue'
Australian Prime Minister Julia Gillard said July 23 she will set up a market mechanism to put a price on carbon after 2012, establish emission standards for new coal-fired power stations and pay A$1 billion to connect renewable energy sources to the nation's power grid if the ruling Labor party is re-elected at the Aug. 21 election.
"Climate change remains this industry's single biggest issue," Rio Tinto's Ritchie said. "It's not just about putting a price on carbon, but taking the long-term view and assisting the development of technologies that can help to maximize the lowest cost abatement options."
Prices for coking coal, a steelmaking raw material, will peak in eight years, after which a market deficit will be plugged, Metal Bulletin Ltd. said in June. China and India, the world's most populous nations, will account for 70 percent of demand by 2020, Metal Bulletin said.
Before it's here, it's on the Bloomberg Terminal.
LEARN MORE