BP Pledges Angola, Azerbaijan Oil for $5 Billion Loan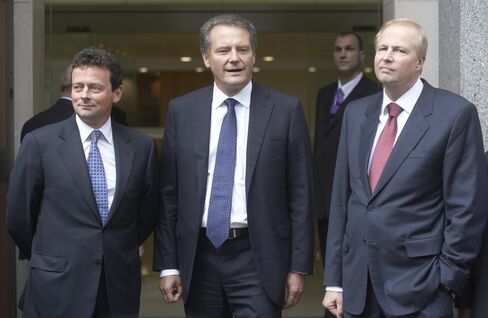 Aug. 16 (Bloomberg) -- BP Plc is pledging oil sales from Angola and Azerbaijan to raise $5 billion of loans as it builds a cleanup fund for the worst U.S. environmental disaster.
The company is borrowing $3 billion backed by income from Angolan operations, lenders said, and $2 billion linked to revenue from the Azeri-Chirag-Deepwater Gunashli field off the coast of Azerbaijan.
Europe's second-biggest oil company has lost 38 percent of its value since the Gulf of Mexico well blew up on April 20, spilling about 4.9 million barrels of crude. The London-based company is seeking $30 billion from asset sales around the world to fund the cleanup and arranged $12 billion of bank credit lines in the second quarter. BP has paid out $6.1 billion so far, the company said Aug. 9.
"This is an unusual situation for BP to be in, with the balance of power having shifted toward lenders following the oil spill," said Anke Richter, a credit strategist at Conduit Capital Markets Ltd. in London. "BP would be happy to pledge added security to improve banks' confidence in lending and reduce its cost of funding."
Interest Margin
Royal Bank of Scotland Group Plc and Societe Generale SA are arranging the Azerbaijan loan, while BNP Paribas SA and Standard Chartered Plc are coordinating the Angola facility.
Both loans will pay an interest margin of more than 1 percentage point above the benchmark lending rate, according to two people familiar with the matter who declined to be identified. The loans are amortizing and have maturities of five years, the banks said in separate statements.
Commitments on both loans are due Sept. 13 and signing is scheduled to take place by the end of next month, the lenders said.
"This form of financing creates further flexibility for BP as an alternative form of financing in addition to its more conventional debt financing," BP spokesman Mark Salt said by telephone today. He declined to comment on the terms of the loans.
To contact the reporter on this story: Patricia Kuo in London at pkuo2@bloomberg.net
To contact the editor responsible for this story: Faris Khan at fkhan33@bloomberg.net