Senators Say Economy Will Be Top Issue in U.S. November Vote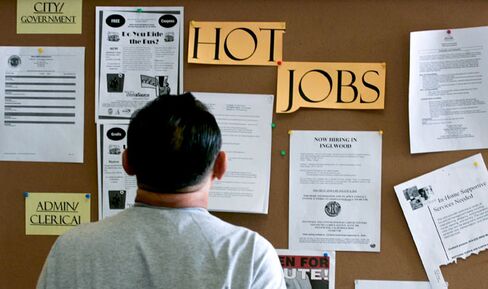 The state of the U.S. economy will be the dominant issue deciding the outcome of November's congressional elections, senators from both parties said today.
The "overriding issue" is the economy and the vote will be "very unpredictable," Jack Reed, Democratic senator from Rhode Island, said on "Fox News Sunday." John Cornyn, a Republican senator from Texas, said on the same program that "these races are going to be decided on how they feel about the economy, how they feel about spending, debt."
Cornyn predicted Republicans will gain control of the Senate by the end of the 2012 elections, and will pull policies more toward the center of the political spectrum. Democrats control a 59-41 majority in the Senate, and 37 of those seats are at stake this year. All 435 House seats are at stake in November and Republicans must gain a net 40 seats to take the leadership.
With a 9.5 percent unemployment rate and slow job growth, President Barack Obama's party is "the underdog," Democratic National Committee Chairman Tim Kaine said. His group is facing an "uphill" fight to keep control of Congress and plans to spend a record $50 million on this year's campaigns, Kaine said in an interview with Lizzie O'Leary for Bloomberg Television's "Political Capital with Al Hunt," airing this weekend.
Reed and Cornyn's themes were echoed by congressmen appearing on CNN's "State of the Union" program today.
Representative Chris Van Hollen, a Democrat from Maryland, said the country is "much better off" than after Republican President George W. Bush's eight years in office during which private-sector jobs were lost. "It takes time to turn things around," he said.
Employment Outlook
"This is going to be about jobs," California Republican Representative Kevin McCarthy said.
Obama will support campaigns in "many, many districts," Democrat Reed said. "He will be out there and making the case we have to go forward," he said. "To go back to the Bush policies would be a disaster."
Democrats will cast themselves as "doing the heavy lifting" to restore prosperity in contrast to Republicans "standing in the way" of their efforts, Kaine said on Bloomberg television.
An NBC-Wall Street Journal poll conducted Aug. 5-9 showed that 52 percent of voters disapproved of Obama's management of the economy, compared with 44 percent who approved.
Democrats will highlight the contrasts between their party and Republicans, who have opposed economic stimulus, health-care overhaul and financial-regulatory legislation, Kaine said.
A spokesman for the Republican campaign committee said the Democratic record will be hard to defend.
"If by doing the 'heavy lifting,' Democrats mean driving up the unemployment rate to 9.5 percent and spending the country into unsustainable debt, then they have done enough already," Ken Spain, a spokesman for the National Republican Congressional Committee, said in an e-mailed comment. "Republican candidates are running on getting the government's fiscal house in order and enacting policies that will encourage job creators to reinvest and prosper."
Before it's here, it's on the Bloomberg Terminal.
LEARN MORE