Apple Manager Indicted for Fraud, Money Laundering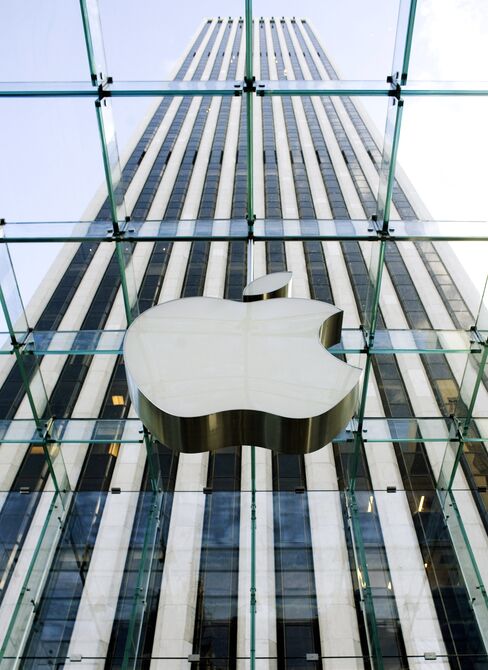 An Apple Inc. manager was indicted by a federal grand jury in California for wire fraud and money laundering, accused of taking at least $1 million in kickbacks from Asian suppliers.
Paul Shin Devine, a global-supply manager, was named in a 23-count indictment unsealed Aug. 13 in federal court in San Jose, the court docket showed. The suppliers included China's Kaedar Electronics Co., Cresyn Co. of South Korea, and Singapore-based Jin Li Mould Manufacturing Pte., according to a civil complaint Apple filed against Devine.
Devine gave the suppliers of iPhone and iPod accessories confidential data that helped them win better contracts from Cupertino, California-based Apple in exchange for payments, according to the indictment. The scheme, which brought in more than $2.5 million in kickbacks, lasted from about February 2007 until this month, prosecutors said.
"Devine used his position at Apple to obtain confidential Apple information, which he then transmitted to suppliers and manufacturers of Apple parts," according to court papers. He allegedly shared some proceeds with Andrew Ang, 35, who was employed by Jin Li. Ang also was named in the indictment.
Kaedar is owned by Pegatron Corp., the manufacturing unit spun off from Taiwan's Asustek Computer Inc., and makes plastic cases for products such as iPhones and iPods, although it doesn't supply to Apple directly, Jonathan Chang, deputy-spokesman for Taipei-based Pegatron, said today. Pegatron hasn't been contacted about the allegations, Chang said.
Consulting Agreement
Cresyn signed a consulting agreement with an Apple employee it didn't identify, the Seoul-based company said in an e-mailed statement. The information it got was "limited to the trends in the U.S. market, and we neither requested nor received any information regarding technologies," Cresyn said.
Jin Li hasn't been served with any lawsuits and Ang left the company in 2008, Nadia Teh, business development manager for the Singapore-based company, said by phone today.
Pegatron shares dropped 4.3 percent to close at NT$38.20 in Taipei today. The benchmark Taiex index gained 0.6 percent.
Devine, 37, is scheduled to appear in court today for a hearing on the appointment of a lawyer. Each count of wire fraud, wire fraud conspiracy, and money laundering may bring a 20-year prison sentence, prosecutors said.
Devine used a chain of foreign and domestic bank accounts, along with one front company, to receive payments, according to court papers. Code words, such as "sample," were used to refer to the payments to avoid raising the suspicions of other Apple employees, and he would also have bank transfers wired to his wife's name, prosecutors said.
Personal Account
As part of the scheme, Devine registered a company with the California Secretary of State and disguised the source of the payments. He transferred the fraudulent proceeds to his personal account, prosecutors claim.
Apple said it sued Devine on Aug. 13, claiming breach of contract, racketeering and breaching fiduciary duty. The company is seeking disgorgement of ill-gotten gains, other damages, and an order barring the misappropriation of Apple's confidential information.
"We have zero tolerance for dishonest behavior inside or outside the company," Apple spokesman Steve Dowling said.
Apple paid Devine $614,000 in salary and $51,076 in bonuses, along with 4,500 Apple stock options and 900 shares of restricted stock over a five-year span, according to the complaint. Apple provided a copy of the complaint and a court clerk confirmed that it was filed.
The case is U.S. v. Devine, 10cv603, U.S. District Court, Northern District of California (San Jose).
Before it's here, it's on the Bloomberg Terminal.
LEARN MORE