KKR, Bain Firms Pay Down Loans as Economy Sours: Credit Markets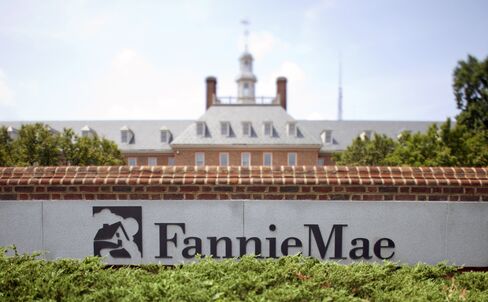 Speculative-grade companies are doubling the rate at which they're repaying leveraged loans as they try to curb the likelihood of rising defaults amid signs the U.S. economy is slowing.
Rite Aid Corp., the third-biggest pharmacy retailer, KKR & Co.'s First Data Corp. and Toys "R" Us Inc., part-owned by Bain Capital LLC, sold or marketed $27.9 billion of high-risk, high-yield bonds and loans in August, with 25 percent of proceeds slated to refinance bank debt, according to data compiled by Bloomberg and Standard & Poor's Leveraged Commentary and Data.
Borrowers with $482.7 billion in loans due in coming years are trying to extend debt maturities as the Federal Reserve forecasts the pace of economic recovery is likely to be "more modest in the near term" than anticipated. Bond sales surged to $20.9 billion in the first two weeks of August, exceeding the $16.7 billion for all of July, Bloomberg data show.
"It's the marginal issuer who has access in this type of environment who may not have had access under tougher market conditions that swings the needle," said John Fenn, a credit market analyst at Citigroup Inc. in New York. "What we need is a steady run rate of $15 billion to $20 billion of bonds and loans every month until 2012 to make a considerable dent in the maturity wall."
Markit CDX Index
Elsewhere in credit markets, the extra yield investors demand to own company bonds instead of government debt widened 1 basis point to 178 basis points, or 1.78 percentage points, the most since reaching the same level on July 27, according to Bank of America Merrill Lynch's Global Broad Market Corporate Index. The spread ended last week at 175 basis points.
A benchmark gauge of corporate credit risk in the U.S. pared the biggest weekly increase since the period ending July 2. The Markit CDX North America Investment Grade Index Series 14, which investors use to hedge against losses on corporate debt or to speculate on creditworthiness, fell 1 basis point to a mid-price of 108.2 basis points as of 11:55 a.m. in New York, according to Markit Group Ltd. The index, which typically declines as investor confidence improves, has climbed 4 basis points this week.
Credit swaps pay the buyer face value if a borrower fails to meet its obligations, less the value of the defaulted debt. A basis point equals $1,000 annually on a contract protecting $10 million of debt.
'Slow Growth'
The S&P/LSTA US Leveraged Loan 100 Index dropped 0.19 cent to 89.63 cents on the dollar since Aug. 6, reversing five weeks for consecutive gains amid concern that the recovery may stall. The index is up 3.92 percent this year.
As part of its effort to stimulate lending, the Fed this week retained a commitment to keep the benchmark interest rate in a range of zero to 0.25 percent for an "extended period." The rate has been at a record low since November 2008.
"Slow growth and a low inflationary environment are perfectly suitable for high-yield issuance as more than 90 percent of the companies don't need substantial growth," Citigroup's Fenn said. "While it was true that two months of low issuance weren't going to aggravate the maturity wall crisis, two months of strong issuance by itself isn't going to solve the problem either."
Since 2008, the so-called maturity wall of loans coming due has shrunk 17 percent from $582.3 billion, according to Barclays Capital, citing S&P LCD. About 71 percent, or $340.6 billion, matures before 2015, according to the data.
Default Rate
The ability of borrowers to sell bonds to repay loans has contributed to a drop in the default rate for speculative-grade U.S. issuers to 5.4 percent in July from 12.7 percent a year earlier, Moody's Investors Service said in an Aug. 5 report. The number of defaults in North America this year fell to 26 issuers from 152 during the first seven months of 2009. Moody's said the rate will drop to 2.1 percent by August 2011.
Borrowers plan to use $3.66 billion of notes sales announced this month to repay bank debt, compared with $1.98 billion in all of July, according to S&P LCD. Bond-for-loan takeouts are on pace to beat June's $4.38 billion, which would make transactions in August the highest since companies paid down $8.18 billion in March, according to S&P LCD.
Banks arranged $7 billion of leveraged loans this month, almost twice the amount issued in August 2009, according S&P LCD. Borrowers plan to use 46 percent of the proceeds to repay debt, the highest rate since April, according to S&P LCD. High-yield, high-risk debt is rated below Baa3 by Moody's and BBB- by S&P.
Rite Aid
Rite Aid, the Camp Hill, Pennsylvania-based drugstore chain that ranks behind CVS Caremark Corp. and Walgreen Co. by global revenue, sold $650 million of 8 percent notes due 2020 to help repay a loan maturing in five years.
First Data, taken private by KKR for $27.5 billion in 2007, sold $510 million of 8.875 percent notes maturing in 10 years to repay its term loans, Bloomberg data show.
Toys "R" Us, the world's biggest toy retailer taken private by KKR, Bain Capital and Vornado Realty Trust in 2005 for $7.5 billion, tapped both bond and loan markets to refinance bank borrowings this week.
Banks are arranging a $500 million term loan and $500 million in bonds for the Wayne, New Jersey-based toy retailer, with both debt maturing in six years.
The proposed loan has an interest rate 450 basis points more than the London interbank offered rate, with a 1.5 percent floor on Libor, the rate banks charge to lend to each other. That's as much as 175 basis points more than interest rates on existing debt, Bloomberg data show.