Blackstone to Buy Dynegy for More Than $540 Million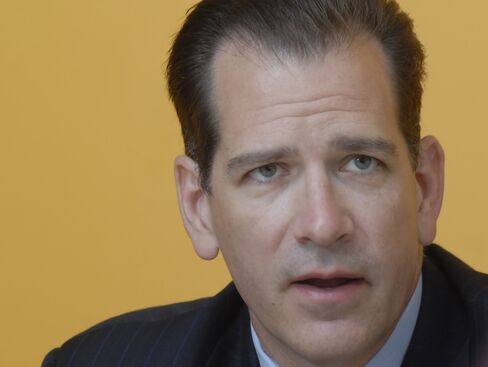 Aug. 13 (Bloomberg) -- Blackstone Group LP agreed to acquire Dynegy Inc., the Texas power producer that lost 94 percent of its market value in the past three years, for more than $540 million.
Owners of Houston-based Dynegy will get $4.50 in cash for each of their shares, 62 percent higher than yesterday's close, the seller said today in a statement. The agreement allows Dynegy to pursue a better offer.
Blackstone, the world's largest buyout firm, also agreed to assume Dynegy's debt, bringing the acquisition's total value to about $4.7 billion. Power producer NRG Energy Inc. said it agreed to pay Blackstone $1.36 billion for Dynegy plants in California and Maine. Dynegy also has plants in the U.S. Midwest and Northeast, which may become more valuable for Blackstone as recovering industrial power demand lifts energy prices.
"Blackstone may want to buy the assets relatively cheap and be able to flip them at very nice profits in a short time," said Daniele Seitz, an analyst at Dudack Research Group in New York. Dynegy has already invested millions of dollars to bring plants into compliance with environmental regulations, she said.
The Dynegy takeover is contingent on Blackstone's closing the asset sale to NRG at the same time. Dynegy said the sale agreement gives it 40 days to solicit alternative offers.
Texas Plant Purchase
Separately, Princeton, New Jersey-based NRG said it's also buying a plant in eastern Texas from Kelson LP for $525 million.
Dynegy jumped to $4.53 at 4:15 p.m. in New York Stock Exchange composite trading. Blackstone fell 38 cents, or 3.5 percent, to $10.63. NRG dropped 45 cents, or 2 percent, to $21.96.
The Blackstone deal is priced 66 percent below Dynegy's 52-week high of $13.35, reached in October. The stock traded at an eight-year low yesterday. Since announcing a 1-for-5 reverse stock split on April 2, Dynegy has plunged 55 percent.
"It's been on a race to the bottom," said Paul Patterson, an analyst at Glenrock Associates in New York. "The market hasn't been particularly enthusiastic about independent power producers recently, and Blackstone obviously sees some value."
Dynegy shareholders should "take money and run" on the Blackstone deal, Houston investment bank Tudor Pickering Holt & Co. said today in a note to clients. The firm said it "can't see anyone else stepping up" to make a competing bid.
Buyout Binge
Dynegy spokesman David Byford and Peter Rose of New York-based Blackstone declined to comment beyond the statement announcing the deal.
The pace of leveraged buyouts is accelerating amid a recovering economy. Buyouts have jumped almost sixfold from this time last year to $51.7 billion in 2010, according to data compiled by Bloomberg. That's still a fraction of the $365.4 billion in deals done during 2007's first half, at the peak of the buyout boom. Leveraged deals stalled after the 2008 collapse of financial markets.
Including assumed debt, the Dynegy takeover is the largest acquisition for Blackstone since its purchase of Hilton Hotels Corp., announced in 2007. The transaction is scheduled to close by the end of this year, Dynegy said.
NRG's plant purchases will add natural-gas-fueled generation capacity at about 40 percent to 50 percent of the cost of building the power stations, Tudor Pickering said.
NRG Plants
The power stations are "ideally located," filling in gaps in three core regions for NRG, David Crane, the company's chief executive officer, said in a statement. NRG is the second-largest power producer in Texas. It sells power under contracts for so-called base-load electricity that customers need regardless of whether demand is high or low.
"It's a good deal for them, just because right now, they are almost exclusively a base-load power provider in Texas," said Neel Mitra, an analyst at Simmons & Co. International in Houston. "This deal diversifies their geographic exposure as well as their operating profile."
Dynegy said it was advised by Goldman Sachs Group Inc. and Greenhill & Co. Sullivan & Cromwell LLP was legal adviser. Credit Suisse Group AG advised Blackstone, and Simpson Thacher & Bartlett LLP was its legal counsel.
To contact the reporter on this story: Jim Polson in New York at jpolson@bloomberg.net.
To contact the editor responsible for this story: Susan Warren at susanwarren@bloomberg.net.