Brazil Sells Record Debt on Concern Meirelles on Hold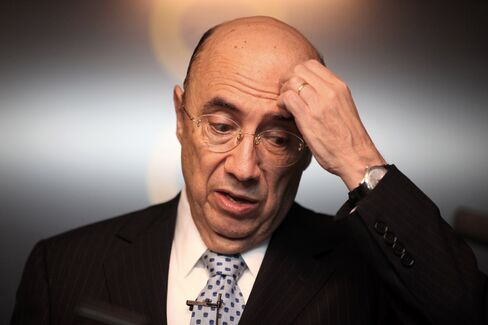 Aug. 13 (Bloomberg) -- Brazilian President Luiz Inacio Lula da Silva is selling record amounts of debt as speculation increases that the central bank may be done raising interest rates this year.
Yields on zero-coupon bonds due in 2012 fell to the lowest ever yesterday as the government sold 6.7 billion reais ($3.8 billion) of the securities in its biggest auction of a single maturity. The yield on the bonds, known as LTNs, dropped to 11.86 percent from 11.96 percent in the previous sale on Aug. 5, according to the Treasury.
Traders are paring bets on interest-rate increases as a slowing expansion in Brazil and overseas helps push inflation to a six-month low. Futures trading shows investors expect central bank President Henrique Meirelles to lift the benchmark lending rate to about 11 percent by year-end from 10.75 percent today. On July 8, they expected a year-end rate of 12 percent.
"Locals are taking down the 2012s like crazy," said Pablo Cisilino, who helps manage $14 billion in emerging-market debt, including Brazilian bonds, at Stone Harbor Investment Partners in New York. "The market is expecting zero hikes from the central bank; that's helping them to issue in the two-year part of the curve. There's a lot of demand."
Meirelles, 64, has boosted the benchmark rate 200 basis points, or 2 percentage points, from a record low of 8.75 percent in April to cool Latin America's biggest economy after growth surged to 9 percent in the first quarter, the fastest pace in 15 years.
Industrial Output
Evidence has mounted in recent weeks that the expansion is easing. Industrial output fell 1 percent in June from the previous month, while the annual inflation rate, as measured by the government's IPCA index, slid to 4.6 percent in July, the lowest level since January. Economists predict growth of 7.1 percent this year after a 0.2 percent contraction in 2009, according to a central bank survey of about 100 financial institutions published on Aug. 9.
The extra yield investors demand to own Brazilian dollar bonds instead of U.S. Treasuries held at 195 basis points today, according to JPMorgan Chase & Co.
The cost of protecting Brazilian debt against non-payment for five years with credit-default swaps rose three basis points yesterday to 118, according to data compiled by CMA DataVision. Credit-default swaps pay the buyer face value in exchange for the underlying securities or the cash equivalent should a government or company fail to adhere to its debt agreements.
'Good Sign'
The real was little changed at 1.7704 per dollar today. It's declined 1.4 percent this year after surging 33 percent in 2009, the best performance among the world's major currencies.
The central bank sees no need to buy dollars in the futures market to step up its intervention in the currency market, said Aldo Mendes, director of monetary policy at the bank yesterday.
"If there was the necessity, we would be doing it today," Mendes told reporters in Brasilia. "If we are not doing it, it is because we understand there is no need for it today."
Central bank officials called traders on July 23 to gauge their demand for so-called reverse currency swaps, spurring speculation they would start selling the contracts in the futures market to help weaken the real.
In yesterday's debt auction, the Treasury also sold 2.6 billion reais of bills maturing in April 2011 to yield 10.98 percent. It issued 471 million reais of fixed-rate bonds maturing in 2021, known as NTN-Fs, to yield 11.8 percent and 1.5 billion reais of notes due in 2014 to yield 11.92 percent.
The demand at the auction "is a good sign," said Eduardo Castro, who helps oversee 100 billion reais in Sao Paulo at Santander Asset Management, Brazil's fifth-biggest fund manager. "It's a combination of the perception that the central bank might at least reduce the pace of rate increases or even stop raising rates at the next meeting, together with local and foreign investors' demand for yield on slower growth in the global economy."
To contact the reporter on this story: Ye Xie in New York at yxie6@bloomberg.net
To contact the editor responsible for this story: David Papadopoulos at papadopoulos@bloomberg.net