Citi Millionaires' Heirs Get Website for Allowances, Donations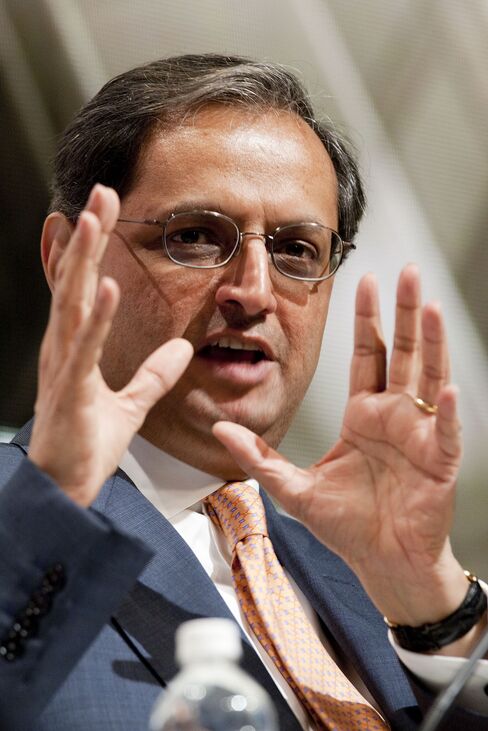 Citigroup Inc., 18 percent owned by the U.S. government, is testing a website to let millionaires' children manage their allowances, while alerting parents and bankers when scions blow through cash too quickly.
Heirs to Citigroup's wealthiest clients can log in to parent-funded accounts for discretionary spending, investments and "one-click giving" to charities. The site was developed by Tile Financial LLC, founded by former New York Stock Exchange finance chief and Bear Stearns Cos. analyst Amy Butte.
Banks are trying to nurture relationships with clients' children to ensure fortunes aren't transferred to other financial advisers as wealth shifts to the next generation, Butte said in an interview. New York-based Citigroup made a minority equity investment in Tile last week, said Chris Kay, head of the bank's Growth Ventures and Innovation unit. He declined to disclose the size or price.
"Inter-generational wealth transfer is a very big issue for the industry," Butte said, adding that $1 trillion will be inherited in the U.S. through 2025. "Even if we're half-wrong, it's still hundreds of billions of dollars."
The Tile portal, called Spend Grow Give, is available to clients of Citigroup's private bank, which caters to people with more than $25 million, including a third of the world's billionaires.
Young heirs can get spending accounts linked to debit cards, and they can craft investment portfolios in consultation with a parent's private banker. Tile also offers one-click giving to pre-approved charities, including Rainforest Action Network and the Global Fund for Children.
Sex Talk Easier
Tile plans to introduce electronic alerts sent to the parents if their child spends an allowance too early in the month, said Butte, 42, a mother to a 4-month-old baby.
Butte said she decided to create the site partly to help parents talk to their children about money. She got the idea after seeing her husband, a money manager, stumble while discussing finances with her four stepchildren, ages 17 to 23. In a blog item on Huffington Post in March, she wrote that most adults find it easier to talk about sex than money.
"Young adults have no place to go to learn about money and learn about finance, particularly in a tone and a medium that they can relate to," she said.
She started Tile in 2008 with initial funding from friends and family, she said. Helped by acquaintances, she arranged a meeting last year with Citi Private Bank's chief, Jane Fraser. Butte was later introduced to the Growth Ventures unit, which develops consumer-banking technologies. Citigroup Chief Executive Officer Vikram Pandit, 53, says he wants to revamp the firm with online and mobile features in an effort to turn the consumer business into a "Bank of the Future."
'Well-Rounded' Heirs
Tile typically charges website members an annual $150 subscription fee, Butte said, declining to specify how much Citigroup is paying.
Kay, of the Growth Ventures unit, declined to say how long it will offer Tile under the pilot program, which began in June.
"The pilot is so we can very quickly learn and understand how we can better serve the dialogue between our affluent customers and their children," Kay said.
A demonstration video on Tile's website says it's designed with "unique Web 2.0 information displays, to give young adults the rich features they need to stay engaged." Lounge music plays in the background.
"With instant gratification, Tile aims to build a legion of well-rounded individuals," it says.
*T *T
Before it's here, it's on the Bloomberg Terminal.
LEARN MORE