Usain Bolt to Miss Rest of Year With Back Injury, Agent Says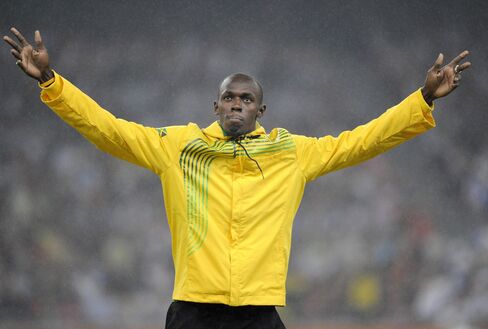 Olympic gold medal-winning sprinter Usain Bolt will miss the rest of the year because of a lower back problem, his agent said.
The world record holder in the 100 meters won't attend meetings in Zurich and Brussels, according to an e-mailed statement from Ricky Simms, his manager.
The Jamaican athlete "has a tightness that restricts his ability to generate power in his stride and continuing to race in this condition could risk injury to his hamstrings or calf muscles," the statement said. "With a view to his future career we believe further treatment to loosen his back followed by a period of rest will be in his best interest."
Before it's here, it's on the Bloomberg Terminal.
LEARN MORE