Folk Art Museum Doubles Deficit, Spends $341,580 on Legal Fees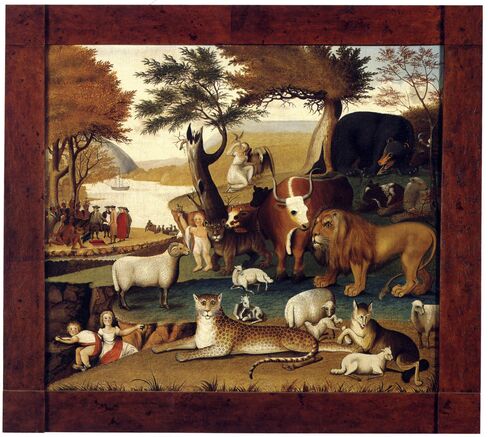 New York's American Folk Art Museum, which has defaulted on $29.9 million of tax-exempt bonds, saw its deficit almost double from 2008 to 2009, according to its latest tax return.
The deficit increased to $7.23 million during the fiscal year ending June 30, 2009, up from $3.79 million in 2008. The return also shows that revenue from admissions at the nonprofit institution, whose collection includes folk art and works by self-taught artists, fell 13 percent to $306,054 in 2009.
In July 2009, the 49-year-old museum stopped paying into a reserve fund for tax-exempt bonds issued by New York City's Trust for Cultural Resources to finance construction of a new home next to the Museum of Modern Art on West 53rd Street. It became the first institution to default on its loan agreement with the city trust since its inception in 1980.
"We're not on the verge of closing," Maria Ann Conelli, the museum's executive director, said in an e-mail. Museum board members have offered $375,000 in challenge grants, she said, and the rest of the board "is actively fundraising" to meet them.
The museum's reserves fell 44 percent to $9.7 million from fiscal 2008 to 2009, according to financial statements.
During that period, according to the tax return, the museum had total contributions of $2.6 million, less than half of its announced fundraising goal of $5.6 million.
The museum has also fallen short of its attendance projections. Although it expected 225,000 visitors in 2000, Conelli said, by 2005 the figure was 125,000. Last year, the museum had 165,000 visitors.
'Rotten Situation'
"It's just a rotten situation," said Ralph O. Esmerian, 70, the museum's chairman emeritus. "You try to be active and unfortunately you fall flat on your face."
Conelli was paid $263,628 in the fiscal year ending June 30, 2009, down from her 2008 compensation of $279,236, according to the tax returns. The museum also paid $341,580 in legal fees to Patterson Belknap Webb & Tyler, a firm based in New York City.
The tax returns don't specify what legal services were provided. Lisa Smith, a spokeswoman for Patterson Belknap, declined to comment. John Sare, a partner at the firm who worked with the museum, couldn't be reached.
Esmerian has been a benefactor of the museum for more than three decades. In 2000, he donated or promised works from his folk-art collection to the museum, including "The Peaceable Kingdom," a biblically inspired painting by Edward Hicks, a Quaker minister who died in 1849.
Business Failure
Esmerian also used the painting as collateral for a loan. When his jewelry business, which included Fred Leighton Holding Inc., filed for bankruptcy protection in 2008, Esmerian had to sell the painting to pay off debt.
He said he hasn't given any financial support to the museum "for several years."
"There's no way I can do it since my other follies of life have come to pass," Esmerian said.
Esmerian said his financial woes aren't the cause of the museum's problems.
"What happened to me and what happened to the museum has to do with the economic downturn," he said. "Small institutions and businesses truly suffered and not through our fault."
No Payment
The Trust for Cultural Resources helped the museum finance construction of the 30,000-square-foot building by issuing tax-exempt bonds. The museum was able to pay all bondholders through July 2010, but it doesn't have enough funds for the next payment in January 2011, according to a regulatory filing.
"The museum is not going to discuss specifics relating to the bond issue at this time," Conelli said. "But we are working constructively with our trustees, creditors and partners to ensure the museum's financial stability for the future."
The January payment would have to be covered by the bond insurer, ACA Financial Guaranty Corp.
"We anticipate honoring any claim that may be made on this and our other policies," said Whit Clay, a spokesman for ACA. "We are working with the museum to resolve this issue in keeping with the best interests of ACA and all of its policyholders, including those who hold the museum's bonds."
Asked whether it had been worth taking on such sizable debt, Conelli said yes.
"We had no permanent home before," she added.