Sillerman Plans Cash Bid on 'American Idol' Owner CKX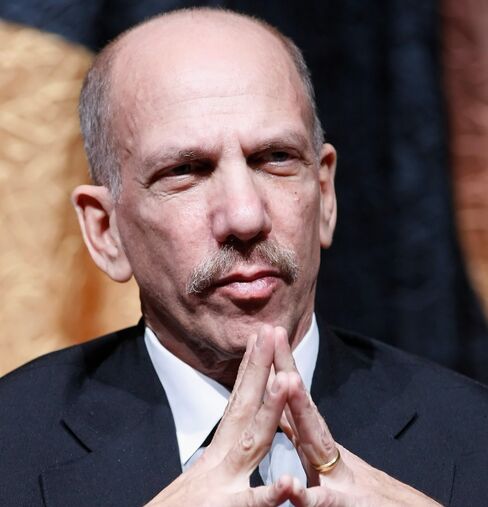 Aug. 10 (Bloomberg) -- Robert F.X. Sillerman, the former chief executive officer of CKX Inc., said he is preparing a cash offer of $5.50 to $5.75 a share for a controlling stake in the owner of the "American Idol" television show.
The proposal calls for Sillerman to return to the company as executive chairman, according to a regulatory filing today. Sillerman, the founder of CKX, stepped down as chairman and CEO May 7 to pursue a takeover attempt. CKX fell 14 cents to $5.36 at 4 p.m. New York time in Nasdaq Stock Market trading.
Sillerman, CKX's biggest investor with 21 percent of the stock, is seeking majority ownership after the company's most prominent asset, "Idol," lost 9 percent of its viewers last season. The most-watched U.S. TV show is undergoing a makeover to keep viewers' attention, including a search for new judges to replace Simon Cowell and one-season commentator Ellen DeGeneres.
"It's not the behemoth it used to be and that will certainly have an impact on the value of the show," Brad Adgate, director of research at New York-based advertising firm Horizon Media Inc., said in an interview. "As the popularity of the show ebbs, so do all the ancillary parts including advertising rates, concert tours and music sales."
Sillerman said he expects to make an offer for all of the New York-based company's shares on the condition that owners of about 30 percent of the stock agree not to accept it. The structure of the bid is an attempt to work around a shareholder rights plan, or poison pill, that CKX adopted in June to prevent what it called "coercive takeover tactics" such as offers for less than all of the shares.
Ed Tagliaferri, a spokesman for CKX, declined to comment.
Jennifer Lopez
Singer-actress Jennifer Lopez is close to signing an agreement to become a judge, the Associated Press reported last month, citing a person with knowledge of the situation. Those under consideration for Cowell's spot include Steven Tyler and Harry Connick Jr., AP said.
The singing competition, which airs on News Corp.'s Fox, is also bringing back Nigel Lythgoe, who worked on the first seven seasons, as an executive producer for next season, the 10th.
CKX, also owner of the rights to Elvis Presley's name and image, has risen 1.7 percent this year, giving the company a market value of about $498.8 million.
The company said on June 23 that it received a letter from a third party indicating potential interest in an offer for less than all of its shares, adding the unidentified possible bidder was in discussions with Sillerman. CKX adopted the poison pill at the time, allowing it to issue preferred shares to investors to prevent suitors from acquiring a majority stake. The rights plan isn't designed to prevent a takeover, and the board would consider a fully financed proposal, CKX said.
In May, CKX received a $600 million bid from an investor group led by Simon Fuller, a person familiar with the offer said at the time. Fuller is the founder of 19 Entertainment and creator of the "Idol" TV series.
Fuller and Sillerman had tried to take the company private in 2007, dropping the $12-a-share bid in 2008.
To contact the reporter on this story: Sarah Rabil in New York at srabil@bloomberg.net
To contact the editor responsible for this story: Peter Elstrom at pelstrom@bloomberg.net