Israel Won't Allow UN Panel to Question Soldiers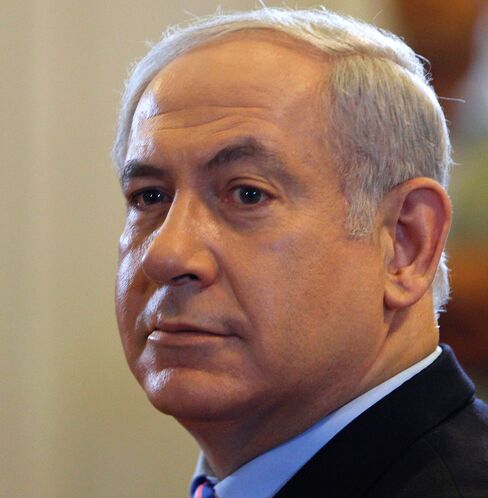 Israeli Prime Minister Benjamin Netanyahu said Israel wouldn't cooperate with a United Nations probe into its May 31 naval raid on a Gaza aid flotilla if the UN tries to question soldiers who took part in the operation.
"Israel will not cooperate with, or take part in any panel that seeks to interrogate Israeli soldiers," said a text message sent late last night by Netanyahu's press spokesman Nir Hefez.
The message was sent after UN Secretary-General Ban Ki-moon said earlier that he hadn't agreed with Israel to prevent the inquiry from questioning military personnel. Israeli soldiers killed nine people aboard the Turkish ship Mavi Marmara, when it tried to breach an Israeli sea blockade of the Gaza Strip.
Israel agreed to cooperate with the UN probe only after "it was clarified from the start that Israeli soldiers or any of the military wouldn't be investigated or questioned by anybody outside of the army," Hefez told Israel's Army Radio today.
The UN panel, led by former New Zealand Prime Minister Geoffrey Palmer and former Colombian President Alvaro Uribe, will hold its first meeting today in New York. Ban said the panel's main job will be to review and examine reports by Turkish and Israeli inquiries.
"Whatever is needed beyond that, they will have to discuss among themselves, in close coordination with the national government authorities," Ban said, when asked if the UN panel would seek to interview Israeli soldiers.
'Panel Will Decide'
"The panel will decide what steps it may need to take, in cooperation with the national authorities, as their work evolves," he said.
Netanyahu announced Aug. 3 that Israel would cooperate with the UN panel, reversing its earlier refusal.
"The secretary general has made it very clear that who the panel meets with, who it interviews, how it goes about its work is in the hands of the panel," Farhan Haq, a spokesman for Ban, said in an interview. "We have made clear it's not a criminal investigation."
The panel's mandate hasn't been made public, a common practice with UN inquiries.