BP, U.S. Agree on $20 Billion Spill Compensation Fund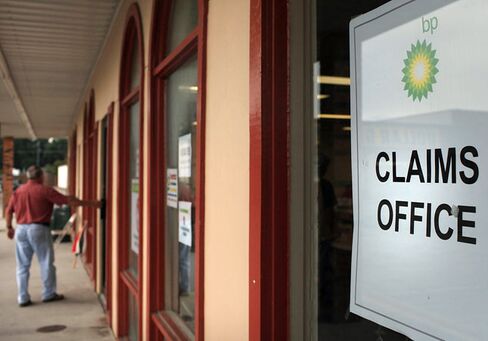 The U.S. completed negotiations with BP Plc to establish the $20 billion fund that will compensate victims of the Gulf of Mexico oil spill, the Justice Department said.
BP said today it deposited $3 billion into the escrow account, which executives at the London-based company agreed to set up on June 16 after meeting President Barack Obama and White House aides.
The deposit is "ahead of schedule" and shows the company's commitment to "making it right in the Gulf," said Robert Dudley, who replaces Tony Hayward as BP's chief executive officer on Oct. 1. BP planned to make the deposit by Sept. 30.
The fund doesn't limit BP's liability for cleanup costs and economic damage, Obama said in June, and it doesn't supersede the rights of individuals or states to sue the company.
"We are pleased that BP made an initial contribution and has taken an important step toward honoring its commitment to the president and the residents and business owners in the Gulf region," Associate Attorney General Tom Perrelli said today in a statement.
BP agreed to pay $5 billion into the account in each of the next four years. An additional $2 billion will be paid in the fourth quarter, and BP will deposit $1.25 billion per quarter until the $20 billion is reached.
Citigroup Inc. will be the corporate trustee. John Martin, a former federal judge in New York City, and Kent Syverud, dean of Washington University in St. Louis School of Law, will be individual trustees of the account.
Louisiana Bank
Checks will be cashed for free at New Orleans-based Whitney National Bank, which has 160 branches along the Gulf Coast, BP said. Senator David Vitter, a Louisiana Republican, on July 16 urged BP to deposit the cash in local banks instead of "Wall Street banks."
Washington lawyer Kenneth Feinberg, administrator of the victims' fund, has said the claims facility should be in operation this month.
Feinberg announced last week that he selected Garden City Group of New York and the law firm BrownGreer of Richmond, Virginia, as contractors to help administer the claims facility.
States and local governments can file claims with BP, which will draw on the same $20 billion escrow fund.
BP said that 145,000 claims had been filed through August 7. It has paid 103,900 claims worth $319 million.
Before it's here, it's on the Bloomberg Terminal.
LEARN MORE