U.S. Investors Regain Majority Holding of Treasuries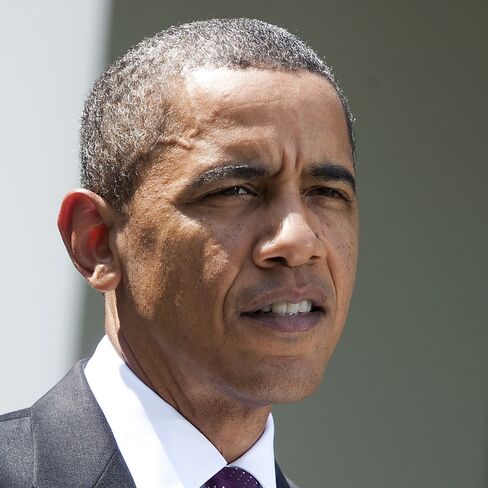 For the first time since the start of the financial crisis in August 2007, U.S. investors own more Treasuries than foreign holders.
Mutual funds, households and banks have boosted the domestic share of the $8.18 trillion in tradable U.S. debt to 50.2 percent as of May, according to the most recent Treasury Department data. The last time holdings were as high, Federal Reserve Chairman Ben S. Bernanke cut interest rates for the first time between scheduled policy meetings as losses in subprime mortgages spurred a flight from riskier assets.
Demand for Treasuries from U.S. investors is climbing as consumer spending and incomes stagnate and the savings rate reaches the highest level in almost 18 years -- 6.4 percent in June. The retrenchment by individuals, as well as banks buying government bonds instead of increasing lending, is driving yields lower as President Barack Obama's administration borrows record sums to finance an unprecedented budget deficit.
"Americans are consuming less and saving more," said Jeffrey Caughron, the chief market analyst in Oklahoma City at Baker Group, which advises community banks on investing assets totaling $23 billion. "That causes an increase in savings and deposits, which end up being invested in government securities."
Falling Yields
Treasuries rallied on Aug. 6, pushing two-year note yields below 0.50 percent for the first time, after the government's payrolls report showed the U.S. lost 131,000 jobs in July, more than economists forecast. The unemployment rate held at 9.5 percent, the Labor Department said.
Yields on 10-year notes, which serve as a benchmark for everything from mortgages to corporate bonds, fell to the lowest since April 2009 and closed last week down 0.09 percentage point at 2.82 percent, according to BGCantor Market Data. That compares with this year's high of 4.01 percent in April. The yield was unchanged at 2.82 percent as of 10:25 a.m. in London.
Ten-year yields will rise to 3.17 percent by December and to 3.99 percent at the end of 2011, according to the weighted averages of estimates in two separate Bloomberg surveys of at least 45 forecasters.
U.S. government debt has returned 6.95 percent since December, the best start to a year since 2002, according to Bank of America Merrill Lynch's Treasury Master Index. The Standard & Poor's 500 Index has gained 0.59 percent during the same period as concern that the U.S. economic recovery may be faltering prompts investors to take fewer risks.
Wealth Retention
Investors have put $136.5 billion into taxable bond mutual funds this year through June, compared with $8.9 billion for equity portfolios, according to the Investment Company Institute, the mutual fund trade group.
"People are going to be more conservative going forward," said David Ader, head of U.S. government bond strategy at CRT Capital Group LLC in Stamford, Connecticut. "We have seen the risks, we are not going to leverage ourselves and try to create wealth necessarily. We are going to be more concerned about retention of our wealth."
About $19.7 trillion in household wealth was destroyed during the seven quarters ended March 31, 2009, according to Dean Maki, chief U.S. economist at Barclays Plc in New York. That is nearly 30 percent of the $65.9 trillion in net worth in the U.S. at the end of June 2007.
Savings Rate
The savings rate for American households increased to 6.4 percent, the highest level since June 2009, the Commerce Department said Aug. 3. At the same time, personal consumption and incomes were unchanged. The savings rate has averaged 5.9 percent since November 2008, the most for a 20-month period since 1992 through 1994. It fell as low as 0.8 percent in April 2005, and averaged 2.2 percent from 2005 through 2007.
Investors in the U.S. have added to their Treasury positions at a faster pace than overseas holders this year through May. Holdings in the U.S. are up 12 percent to $3.99 trillion, while Treasuries held overseas have risen 7.4 percent to $3.69 trillion.
The biggest jump in demand this year among domestic buyers of Treasuries has been commercial lenders. Bank holdings of Treasury and agency securities increased 5 percent to $1.57 trillion last month, according to the latest data available from the Fed. That compares with a 3 percent gain in the first half of the year.
'Some Skepticism'
"Risk appetite has diminished among both borrowers and lenders," said Andrew Harding, who helps manage $22 billion as chief investment officer for fixed income at PNC Capital Advisors in Cleveland. "It's some skepticism on the economy, and also risk aversion. Unemployment is still above 9 percent and doesn't show signs of coming down below 9 percent."
The Fed's decision to hold its target for the overnight lending rate at a record low has made it possible for banks to borrow at near-zero interest rates to finance purchases of longer-term and higher-yielding Treasuries while lending less.
Commercial and industrial lending by banks has fallen 20 percent since the end of 2008 to $1.2 trillion, as of March 31, the latest data available, according to the Federal Deposit Insurance Corp.
Fed policy makers signaled they will probably pass on providing more stimulus at their Aug. 10 meeting and wait to see if signs of weaker economic growth persist. Bernanke told lawmakers in South Carolina Aug. 2 that consumer spending is "likely to pick up" amid a "moderate" expansion.
Reduced Borrowing
Demand for Treasuries is heating up at the same time sales of the securities are slowing. The Treasury lowered its estimate for government borrowing from July through September, reflecting a reduction in federal spending, during an Aug. 2 press conference in Washington.
Borrowing will total a net $350 billion in the current quarter, compared with an estimate three months ago of $376 billion. The Treasury also projected borrowing of $380 billion in the three months to Dec. 31.
The proportion of U.S. holdings of Treasuries reached 50.2 percent in May, up from as low as 44.3 percent in April 2008, when foreign demand surged as investors sought a refuge in U.S. government bonds following the collapse of Bear Stearns Cos.
China has added $35.8 billion to its holdings of Treasury notes and bonds, a 4.3 percent increase to $860.1 billion. At the same time, it has slashed its holdings of short-term bills to $6.8 billion from $69.7 billion at the start of the year. Japan, the second-largest holder, has added $21 billion of the debt, raising its position 2.7 percent to $786.7 billion.
Deficit Concern
The increased emphasis on savings in the U.S. comes as foreign investors such as China express concern over the deficit, projected by the Obama administration to reach $1.47 trillion in the fiscal year that ends Sept. 30. Foreign holders owned $3.96 trillion of the Treasury debt outstanding as of May, or 49.8 percent, Treasury data show. In August 2007, they held $2.22 trillion of $4.45 trillion, or 50.6 percent.
China bought more Japanese bonds than it sold for a sixth month in June, heading for the biggest annual increase since at least 2005, according to a report released today by the Ministry of Finance in Tokyo.
Treasuries are not safe enough to manage them as part of China's $2.45 trillion foreign-exchange reserves, Yu Yongding, a former central bank adviser, wrote Aug. 2 in response to questions from Bloomberg News. China is the largest U.S. creditor, followed by Japan.
"I do not think U.S. Treasuries are safe in the medium and long run," Yu, a member of the state-backed Chinese Academy of Social Sciences, wrote. The "scary trajectory" of budget deficits and a growing supply of U.S. dollars put their value at risk, he said.
Record Issuance
In July 2009, Treasury Secretary Timothy F. Geithner and Secretary of State Hillary Clinton hosted Chinese Vice Premier Wang Qishan and Dai Bingguo, a state councillor, to reassure them that record budget deficits wouldn't pose a long-term danger.
Treasury debt rose 25 percent to $7.27 trillion last year, while foreign holdings increased 20 percent to $3.69 trillion. The last time domestic investors held the majority of outstanding Treasuries, in August 2007, outstanding public debt totaled $4.45 trillion with foreigners owning $2.22 trillion, or 49.8 percent. U.S. government borrowing has increased 9.4 percent, a faster pace than foreign purchases, up 7.4 percent.
The Treasury said economic growth is leading to an improvement in tax receipts at about the same rate as in past recoveries. The Treasury already has begun to trim its borrowing, making auction-size cuts that reduce borrowing capacity by $232 billion when considered over a 12-month period.
Investors who have lived through the crash in technology stocks in 2000, the collapse of equities and the housing market in 2008 are increasing the emphasis they place on asset preservation, which may help keep yields lower for longer, said CRT Capital's Ader.
"Three times in the last 10 years I have been personally hit, I've experienced a loss of wealth, and I'm not unique as a Baby Boomer," Ader, 52, said. "This changes dramatically the nature of how we're going to be looking at our future."
Before it's here, it's on the Bloomberg Terminal.
LEARN MORE