Dubai Shares Drop Most in 6 Weeks on Earnings, Economic Concern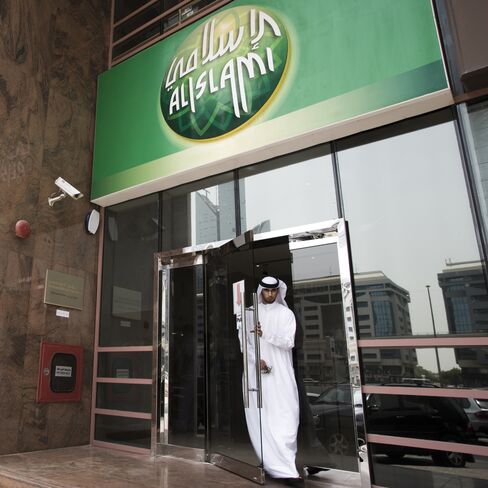 Dubai shares fell the most in almost six weeks, leading a decline in Middle East markets, on concern earnings and global economic growth will slow.
Dubai Islamic Bank PJSC, the Islamic bank scheduled to report earnings this week, fell to the lowest since January. RAK Properties PJSC slumped 4.9 percent in Abu Dhabi after second-quarter profit declined 27 percent. The DFM General Index slid 1.6 percent, the most since June 29, to 1,493.6 at the 2 p.m. close in the emirate. The Bloomberg GCC 200 Index of Gulf stocks and Egypt's benchmark index fell 0.3 percent.
"Second-quarter results have been disappointing," said Vyas Jayabhanu, head of Al Dhafra Financial Brokerage LLC in Abu Dhabi. "Investors feel that the future prospects for most of the listed companies are negative. There is no light at the end of the tunnel yet."
Air Arabia PJSC, the Middle East's largest low-cost airline, reported a 44 percent decline in second-quarter profit to 50 million dirhams ($13.6 million), the company said after the market closed today. Emirates NBD PJSC reported last month a 53 percent decline in second-quarter profit, missing analysts' estimates, as the United Arab Emirates' biggest bank by assets set aside money to cover bad loans.
U.S. stocks slipped Aug. 6, with the Standard & Poor's 500 Index falling 0.4 percent, as the number of Americans on company payrolls rose by 71,000 last month after a gain of 31,000 in June, less than previously reported. Economists projected a 90,000 rise in private-sector jobs for July, according to the median estimate in a Bloomberg News survey. Overall employment fell by 131,000.
Earnings Outlook
Dubai Islamic Bank retreated 3 percent to 1.92 dirhams, the lowest since Jan. 26. The bank is scheduled to announce earnings this week. Second-quarter profit may have declined 57 percent to 196 million dirhams, according to the mean of five analysts' estimates compiled by Bloomberg.
Emaar Properties PJSC, the developer of the world's tallest skyscraper in Dubai, dropped 2.4 percent, the most since July 25, to 3.21 dirhams.
RAK Properties, the company that built Ras Al Khaimah's first manmade islands, fell the most since Jan. 24 to 39 fils. Quarterly net income declined to 53.6 million dirhams from 73.3 million dirhams in the year-earlier period.
Air Arabia was unchanged at 84.8 fils and Emirates NBD lost 2.4 percent to 2.42 dirhams, the lowest since March 7.
Oil Drops
Crude oil for September delivery fell 1.6 percent on Aug. 6 to settle at $80.70 a barrel on the New York Mercantile Exchange, the biggest drop since July 27. The six nations of the Gulf Cooperation Council supply about a fifth of the world's oil.
Aldar Properties PJSC, Abu Dhabi's biggest property developer, fell 5.2 percent to 2.18 dirhams, the lowest level since March 2009. The company was lowered to "sell" from "neutral" and its 12-month price estimate was cut to 2.01 dirhams at EFG-Hermes Holding SAE.
Qatar's QE Index slid 0.3 percent, Bahrain's gauge retreated 0.1 percent and Saudi Arabia's Tadawul All Share Index fell 0.2 percent. Oman's benchmark stock index, Kuwait's gauge and Abu Dhabi's ADX General Index were little changed, decreasing less than 0.1 percent.
The TA-25 Index in Tel Aviv advanced 0.8 percent to the highest since May 12. Bank Hapoalim Ltd., the second-largest bank, climbed 3.7 percent to the highest since April 26, and Israel Discount Bank Ltd. rose to 7.276 shekels, the highest since May 23, on bets the Bank of Israel will raise the stakes that institutional investors may own in local lenders.
Israel's 10-year Mimshal Shiklit bond maturing in January 2020 rose 0.65 shekel to 107.45, pushing the yield on the 5 percent notes down eight basis points to 4.36 percent, the lowest level since the bonds were issued in November 2009.
"The U.S. employment data was not as good as expected, leading to a pure risk-aversion move for investors who are moving to the safest assets," said Ayelet Nir, chief economist at Tel Aviv-based IBI Ltd.