Google Said to Have Paid About $200 Million for Slide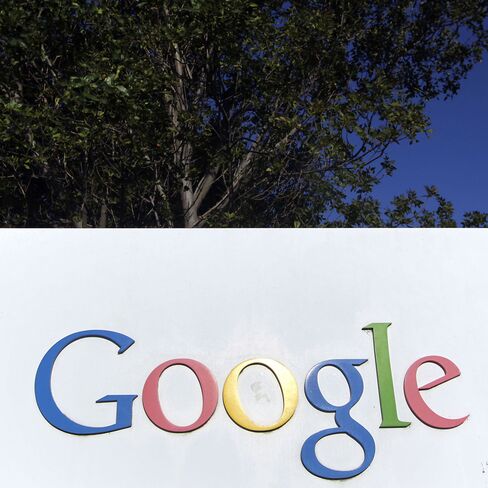 Google Inc., owner of the world's most popular search engine, acquired social-gaming company Slide Inc., part of an effort to keep pace with Facebook Inc. by offering social networking and entertainment.
The acquisition will help Google make its services more "socially aware," the company said in a blog posting. While terms weren't disclosed, the price was about $200 million, according to two people familiar with the deal. They declined to be identified because the agreement is private.
Google faces mounting competition from Facebook, owner of the world's largest social-networking site, and Twitter Inc., the microblogging service. Both rivals are attracting a growing number of online advertisers, threatening to siphon Google's main source of revenue. To keep pace, Google is making more acquisitions and adding social features to existing services.
"For Google, the Web is about people, and we're working to develop open, transparent and interesting (and fun!) ways to allow our users to take full advantage of how technology can bring them closer to friends and family," David Glazer, engineering director at Google, said in the blog post.
Google, based in Mountain View, California, fell $7.88 to $500.22 at 4:30 p.m. New York time on the Nasdaq Stock Market. The shares have fallen 19 percent this year.
Slide's applications, including "SPP Ranch!" and "SuperPoke! Pets," are available on Facebook and other social networks.
'Shared Vision'
"Google is committed to building new, open and better ways for users to connect with others," Max Levchin, chief executive officer of San Francisco-based Slide, said on the company's site. "Given our shared vision and values, this is a tremendous opportunity for the two companies to come together to change the way people socialize on the Web."
Levchin co-founded payment provider PayPal Inc. in 1998. The company was acquired by EBay Inc. in 2002.
Slide, founded in 2005, raised $50 million from investors that valued the company at more than $500 million, BusinessWeek.com reported in 2008. The backers included T. Rowe Price Group Inc. and Fidelity Investments.
Slide, which has about 125 employees, lets users care for online pets or send virtual gifts to their friends.
The TechCrunch blog reported on the Slide purchase earlier this week, pegging the price at as much as $228 million.
Before it's here, it's on the Bloomberg Terminal.
LEARN MORE